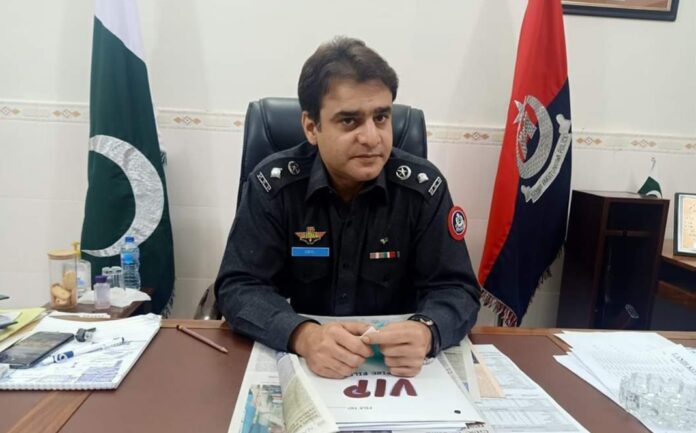 By Ashrafuddin Pirzada
LANDI KOTAL: District Police Officer doctor Muhammad Iqbal suspended five police officer and stopped their salaries allegedly involved in narcotics and illegal activies, officials said on Wednesday.
District Police Officer Muhammad Iqbal told The News that on the basis of intellegence reports they suspended five policemen from their services and blocked their salaries. He said all the accused had been closed to police and lives lines in Jamrud and started departmental inquairies against them.
The officials said they had received various reports from secret state agencies that the accused were secretly supporting narcotics smugglers, dealers and manufacturers in different parts of Jamrud tehsil in district Khyber.
A notification was also issued from the DPO Khyber office this evening directd the nominated police officials to report the police line in district Khyber. The suspended police officials were identified as constable Ajmal Khan, constable Asif Khan, constable Maaz-ud-din and constable Sikandar Khan.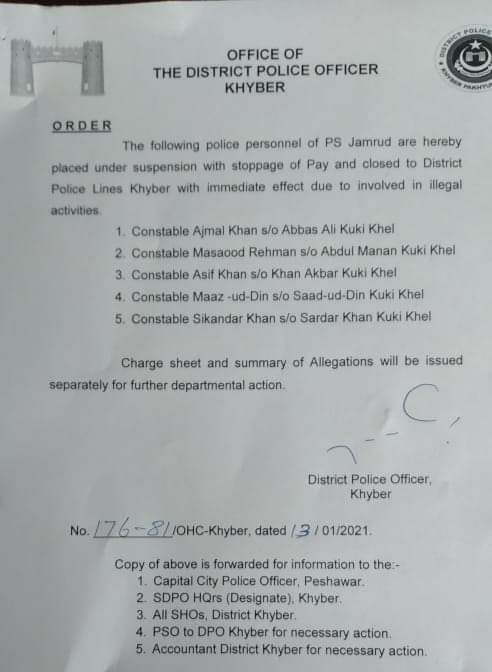 "The police department will take strict steps if the accused proofed guilty in the cases and would be permanently removed from police services", said DPO.
He added that they had launched a war against drugs dealers in the district and confiscated a huge quantity of heroin, Ice drug, hashish and seized a number of heroin faturies in the districts.
District Khyber police in the past few months arrested a number of drug dealers and demolished several compounds used as narcotics factories.