By Ashrafuddin Pirzada LANDIKOTAL: Like the other parts of the country and around the world,tribal people also celebrated independence and Kashmir solidarity day with great...
web desk Mir Ali: At least three people were killed when some unidentified armed assailants shot dead three people in tehsil Mir Ali village haso...
Fata Voice News Agency MIRAMSHAH: A soldier was martyred in a landmine explosion in North Waziristan Agency on Wednesday. According to sources, that a security personnel...
Fata Voice News Agency KHAR: The house of former Member National Assembly (MNA) Akhuzada Chattan house in Bajaur Agency was targeted by unknown persons after...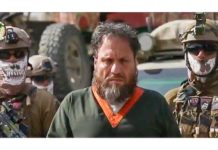 Web desk ISLAMABAD: Pakistan has demanded of Afghanistan to hand over the captured ISIS-Key leader, Aslam Farooqi on Thursday. According to the statement of the Foreign...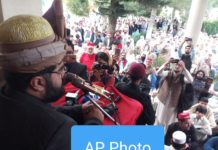 By Ashrafuddin Pirzada LANDIKOTAL: Awami National Party provincial president Aimal Wali Khan on Wednesday said that they belief in Bacha Khan none violent mission and...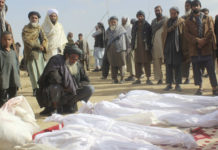 Army Colonel Lisa Garcia, U.S. Forces-Afghanistan spokesperson, said U.S. forces had not carried out any attacks in the area. Fata Voice News Agency TORKHAM: At least...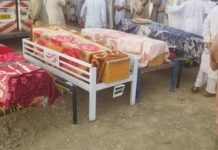 Shamsul-Amin Pirzada LANDIKOTAL: A-40-year old woman along her three daughters died after they have buried alive under a mound of earth while collecting soil in...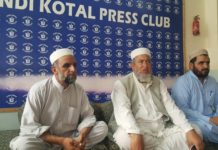 Shamsul-Amin Pirzada LANDIKOTAL: Jamat-e-Islami candidate for NA-43 , Zarnoor Afridi has said that like the other part of Pakistan the restoration of Mutahidda Majlis-e-Amal (MMA)...
Shamsul-Amin Pirzada LANDIKOTAL: Additional Chief Secretary FATA Sikandar Qayum Khan has applauded the hard work and relentless efforts of polio Emergency Operations Center FATA and...