By Ashrafuddin Pirzada LANDIKOTAL: Top official of district Khyber Mehmood Aslam Wazir on Sunday confirmed that they have conducted Coronavirus tests of 108 truck drivers...
Tanzil Khan KHAR: Rockets fired from Afghanistan landed in Mulla Kili and Laghrai Bazaar areas near the Pak-Afghan border of district Bajaur, sources said. Sources...
Tanzel Shinwari LANDIKOTAL: A College student was shot dead by unknown assailants in Mazrina Sultaan Khel area of tehsil Landikotal in Khyber tribal district, sources...
By Correspondent Rawalpindi: Chief of Army Staff General Qamar Javed Bajwa condemned the recent attack on a Peshawar madrassah where eight were killed and more...
By Ashrafuddin Pirzada LANDIKOTAL: Vegetable sellers on Saturday threatened to stage a protest demonstration and will stop vegetable supply if their temporarily established shops were...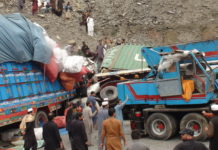 Shamsul-Amin Pirzada LANDIKOTAL: Two drivers were killed when an along-vehicle t collided with a truck near Machani Checkpoint in Landikotal, sources said on Monday. According to...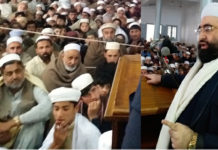 Shamsul-Amin Pirzada LANDIKOTAL: To pay a rich tribute to a renowned spiritual leader Hazrat Pir Sheikh Gul Sahib, a condolence reference held in Jamia Junaidia...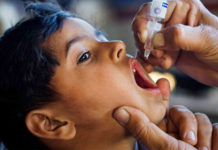 Shamsul-Amin Pirzada LANDIKOTAL: A three-day anti-polio vaccination drive will start in Tribal Districts of erstwhile Fata from Monday, in which 884771 children under the age...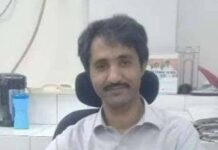 Our Correspondent MIRANSHAH: Unidentified gunmen shot dead A doctor in Mir Ali bazaar in North Waziristan on Saturday, sources said. The sources said that Dr. Waliullah...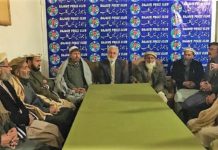 FATA Voice News Agency BAJOUR AGENCY: The leaders of Bajour Siyasi Etihad(Political Alliance) have demanded the federal government to compensate the victim families of Bajour...
Fata Voice News Agency BARA : Senior journalist and Ex-president of Tribal Union Of Journalist (TUJ) Sher Khan Afridi passed away due to cardiac arrest...