Fazal Amin Shinwari TORONTO: Mohammad Nasim Sharifi, Consulate General of the Islamic Republic of Afghanistan in Canada visited Afghan Network for Social Services (ANSS) at...
Our correspondent LANDI KOTAL: A child was found dead after four days of his disappearing at Shakhmal Khel Landi Kotal, the dead body was recovered...
WEB DESK TORKHAM: Three relatives of a slain journalist have been killed in a shooting by unknown gunmen in Afghanistan's western Ghor province, AIHRC said. According...
Shamsul-Amin Pirzada LANDIKOTAL: Family of a Landikotal resident, who died after he was hit by a Bus Rapid Transit (BRT) vehicle, appealed from the Chief...
Fata Voice News Agency WANA: One person was injured injured in an improvised explosive device (IED) blast in Pesh Ziarat area of Shawal tehsil of...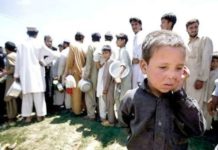 FATA Voice News Agency report South Waziristan: The federal government has spent some 6.5 billion rupees on the rehabilitation of terrorism victims in the South...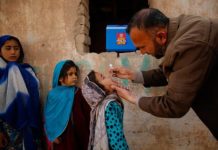 Anti-polio campaign launched to reach the missing children in 9 districts By Ashrafuddin Pirzada LANDIKOTAL: In response to the polio cases raised to 64 so far...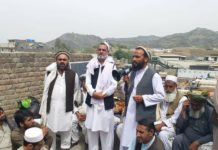 Nasib Shah Shinwari LANDIKOTAL: A joint meeting of Paksitan and Afghanistan transport union leaders held at Pak Afghan border Torkham on Tuesday after Haji Azimullah...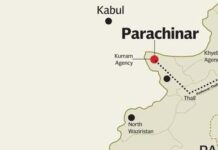 Abdur Rashid Bangash SADDA: Four people of a family, including a child, were killed and two other children wounded in a firing incident, that...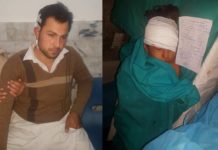 Fata Voice News Agency KHAR: A levy force personnel and a child injured when a remote control bomb blown up at Mamond tehsil 'Gat Agrah'...
FVNA At least five minors were severely injured in a toy bomb explosion in speen khararey areas in tehsil Ladha of South Waziristan. Sources said that...