By Ashrafuddin Pirzada KARTARPUR: The United Nations Secretary Genral Antonio Guterres along with his team visited Kartarpur on Tuesday. Federal minister for Religious affairs and interfaith...
By Correspondent WANA: Two employees of an NGO were kidnapped from the South Waziristan tribal district. According to the source, Two engineers of an international (NGO)...
By Ashrafuddin Pirzada LANDIKOTAL: Pakistan's custom and traders unions office bearers met with Afghan customs and border police officials at the Afghanistan side of the...
WANA: G O C of South Waziristan,Major General Noman Zakria has said that 15 teams have been constituted to remove Improvised Explosive Device laid...
web desk RAWALPINDI: Three soldiers embraced martyrdom and four personnel wounded in an operation in the Kazkai area tehsil ladha of South Waziristan on Sunday...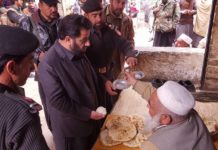 Nasib Shah Shinwari LANDIKOTAL: After the complains and criticism of the locals and news reports published in media about the unhygienic and hazardous food...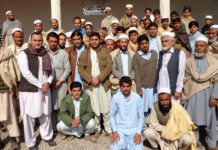 Nasib Shah Shinwari LANDIKOTAL: The arrested persons of Khuga Khel tribe were released the other day after pressure developed on the FC force personnel when...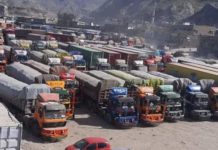 By Ashrafuddin Pirzada LANDIKOTAL:On the directives of Economic Coordination Committee(ECC) Islamabad custom authorities at Torkham border not allowed entery of 102 long trailer trucks carrying...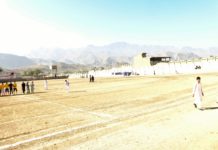 Nasib Shah Shinwari LANDIKOTAL: A significant region of FATA both strategically and historically and close to the border of Afghanistan with a population of...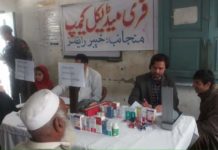 By Ashdafuddin Pirzada LANDIKOTAL: The 104 wing of Khyber Rifles with the collaboration of Landikotal hospital staff on Thursday arranged a day-long free medical camp...
Nasib Shah Shinwari PESHAWAR: Demanding justice for Naqib Mehsud who was killed by Rao Anwar in extra judicial killing, hundreds of tribesmen and civil society...