Amin shinwari TORONTO: The Afghan community of professional journalists, media personalities ,foreign media organizations and community members from all walks of life will hold a...
By Ashrafuddin Pirzada LANDIKOTAL: The sons of deceased 'Wali Muhammad Afridi,who was shot dead some three months ago in Landikotal in a target killing incident,...
Ikramuddin PESHAWAR: Mustafia Sharif the UK based Charity Organization has started a sewing centre and distributed six sewing machines among needy women in the...
Fata Voice News Agency RAWALPINDI: FC Balochistan hands over 2 Afghan Soldiers Hayat Ullah and Lateef Ullah Khan back to Afghan Authorities today at Chaman....
Shamsul-Amin Pirzada LANDIKOTAL: The residents Friday staged a protest demonstration against the suspension of power supply to the tube wells that run with electricity in...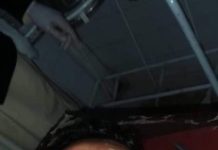 Ashraduddin Pirzada LANDIKOTAL: Target killing in the tribal district again taking momentum as another young man was found slaughtered in Landikotal tehsil of Khyber tribal...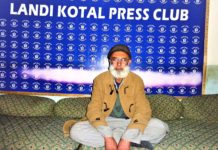 Nasib Shah Shinwari LANDIKOTAL: The local Pashto poet of Landikotal has complained that fata secretariat and the political administration officials were not supporting him financially...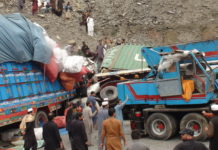 Shamsul-Amin Pirzada LANDIKOTAL: Two drivers were killed when an along-vehicle t collided with a truck near Machani Checkpoint in Landikotal, sources said on Monday. According to...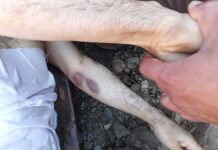 By Ashrafuddin Pirzada PESHAWAR: The family members of Rehmanullah,who was allegedly tortured in Peshawar central jail the other day and died, have threatend to stage...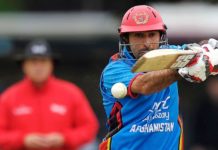 Fata Voice News Agency TORONTO: Afghanistan defeated Ireland by five wickets to qualify for 2019 ICC Cricket World Cup on Friday. Afghanistan beat Ireland by five...
Nasib Shah Shinwari LANDIKOTAL: An officer of the polio eradication campaign has shot dead in the tribal district of Mohmand on Monday. According to details Wajid Khan,...