Nasib Shah Shinwari LANDIKOTAL: The Prime minster of Pakistan 'Imran Khan' on Sunday after visiting and addressing at Quetta has arrived at Mashhad for a...
By Ashrafudddin Pirzada LANDIKOTAL: The newly deployed excise intelligence force in Khyber tribal district in their first ever raid have recovered 20 kilogram heroin and...
By Ashrafuddin Pirzada LANDIKOTAL: All Khyber District Teachers Association Friday announced closure of all state-run schools to record their protest after gunmen of a local...
Shamsul-Amin Pirzada LANDIKOTAL: Speakers at a grand tribal jirga agreed to join hands with the government machinery and wage Jihad against social evils especially those...
Shamsul-Amin Pirzada LANDIKOTAL: Implementing the rules and regulations issued by Election Commission of Pakistan the returning officer of NA-43 removed election contesting candidates banners and...
Nasib Shah Shinwari Landikotal: Players and sports union officials of district Khyber in Landikotal subdivision have demanded the governor of Khyber Pakhtunkhwa to complete the...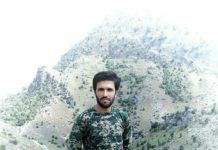 Fata Voice News Agency LANDIKOTAL: A rockets fired from Afghanistan into the checkpoint in Bazaar Zakha khel in Khyber Agency killed Frontier Corps (FC) personnel...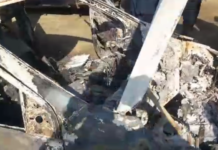 Zaher Khan MIRANSHAH: Four Officials of Chinese Petroleum company have been killed in North Waziristan of tribal region. According to local sources,that the four employees of...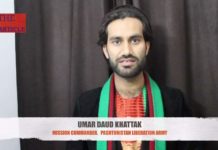 By Ashrafuddin Pirzada PESHAWAR(Pakistan):A senior official of the Federal Investigation Agency(FIA)Monday said in Peshawar that they have arrested a Pakistani citizen who had been working...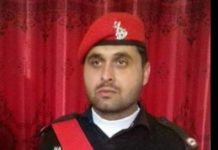 Fata Voice News Agency JAMRUD: An official of Khasadar force was shot dead by unknown gunmen in Jamrud area of Khyber Agency on Thursday. According to...
Fata Voice News Agency report LANDIKOTAL: A large number of Khuga Khel tribe youth who also represent various political parties hold protest demonstration on Friday...