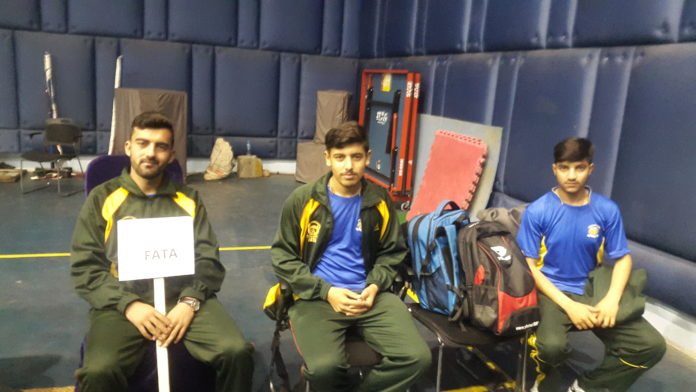 Shamsul-Amin Pirzada
LANDIKOTAL: The official newly merged table tennis team, Nasib Shah Shinwari has said that tribal players were showing good performance during the ongoing 55the senior national table tennis championship 2108 which was organizes by Punjab table tennis association PTTA in Qadafi stadium Lahore.
Nasib Shah Shinwari, the team manager and general secretary of newly merged tribal regions table tennis association said that despite lack of basic sports facilities, tribal players were showing satisfactory performance against senior national players.
"I noticed that our team players are playing well but they need facilities. Tribal youths need to be polished and then they can earn good name for tribal regions and Pakistan on national and international level.",Shah expressed.
Nasib Shah said that ex-Fata table tennis team had secured 3rd position in Qaid-e-Azam Games in 2016.
He added that Khyber district team had won All Fata Games for three times which was a big achievement for them.
It is noteworthy to be mentioned here that erstwhile Fata table tennis team is consisted of five players, Ahmad Shah,Faid khitab, Rohullah, Junaid and Fuzail.
The team is playing against senior players during 55 senior national table tennis championship 2018.
The championship has kicked of from December 10 in Qadafi stadium Lahore and would conclude on Dec 15.