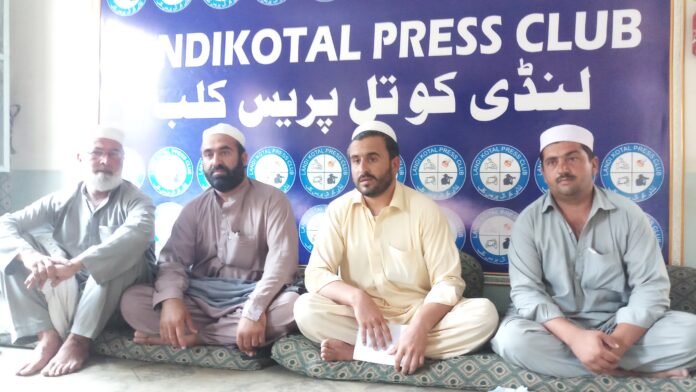 By Ashrafuddin Pirzada
LANDIKOTAL: The sons of deceased 'Wali Muhammad Afridi, who has shot dead some three months ago in Landikotal in a target killing incident, demanded the police high-ups probe the murder and arrest the killers of their father.
The deceased sons including Ali Muhammad, Ali Sher and Muhammad Zahid told a press conference held here at Landikotal on Wednesday that unknown motorcyclists shot dead their father
Wali Muhammad Afridi on the main Peshawar-Landikotal highway when he was on his way home three months ago.
They said that First Information Report had been filed against unknown gunmen but no progress to identify and arrest the killers had yet been made.
They complained that they visit the Landikotal police station frequently but the Station House Officer and his other staff pay no attention to their matter.
The deceased heirs said the motorcycle used in the incident was in police custody but they failed to reach the hands behind the heinous crime.
They demanded of the Inspector General of Khyber Pakhtunkhwa Police and the district police officer of Khyber to take notice of the incident and provide them justice.