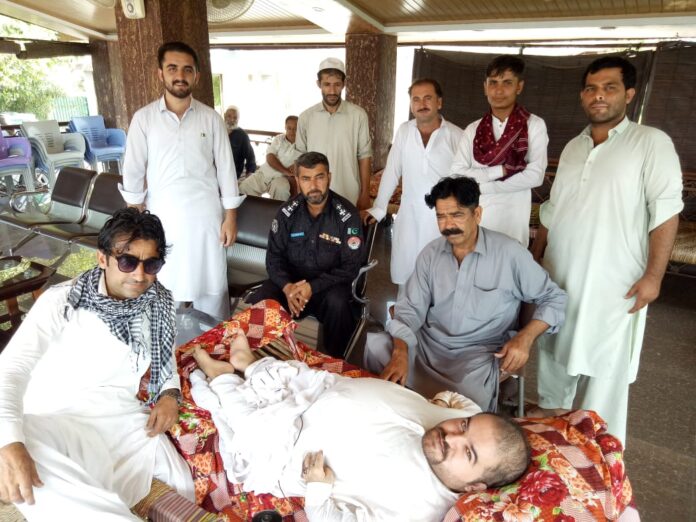 By Ashrafuddin Pirzada
LANDIKOTAL: After forty or more years of a break due to the unfavorable situation in erstwhile Fata, visitors from various parts of Pakistan once again started visiting the picnic and historical places in district Khyber, officials said on Saturday.
Officials said due to a smart lockdown placed in the past few months in parts of Swat valley, Kalam and Murree, visitors from Khyber Pakhtunkhwa were seen visiting Ali Masjid, Charbagh Ice Gat, Kam Shalman and Loey Shalman to enjoy waterfalls and stream water to beat the heat.
Vendor shopkeepers in Ali Masjid in Jamrud and Charbagh waterfall in Landikotal said they daily serve five to eight hundred visitors only motorcycle riders coming from various parts of Peshawar and its adjacent areas. They said a good number of local visitors including children also regularly enjoy the waterfall in Charbagh.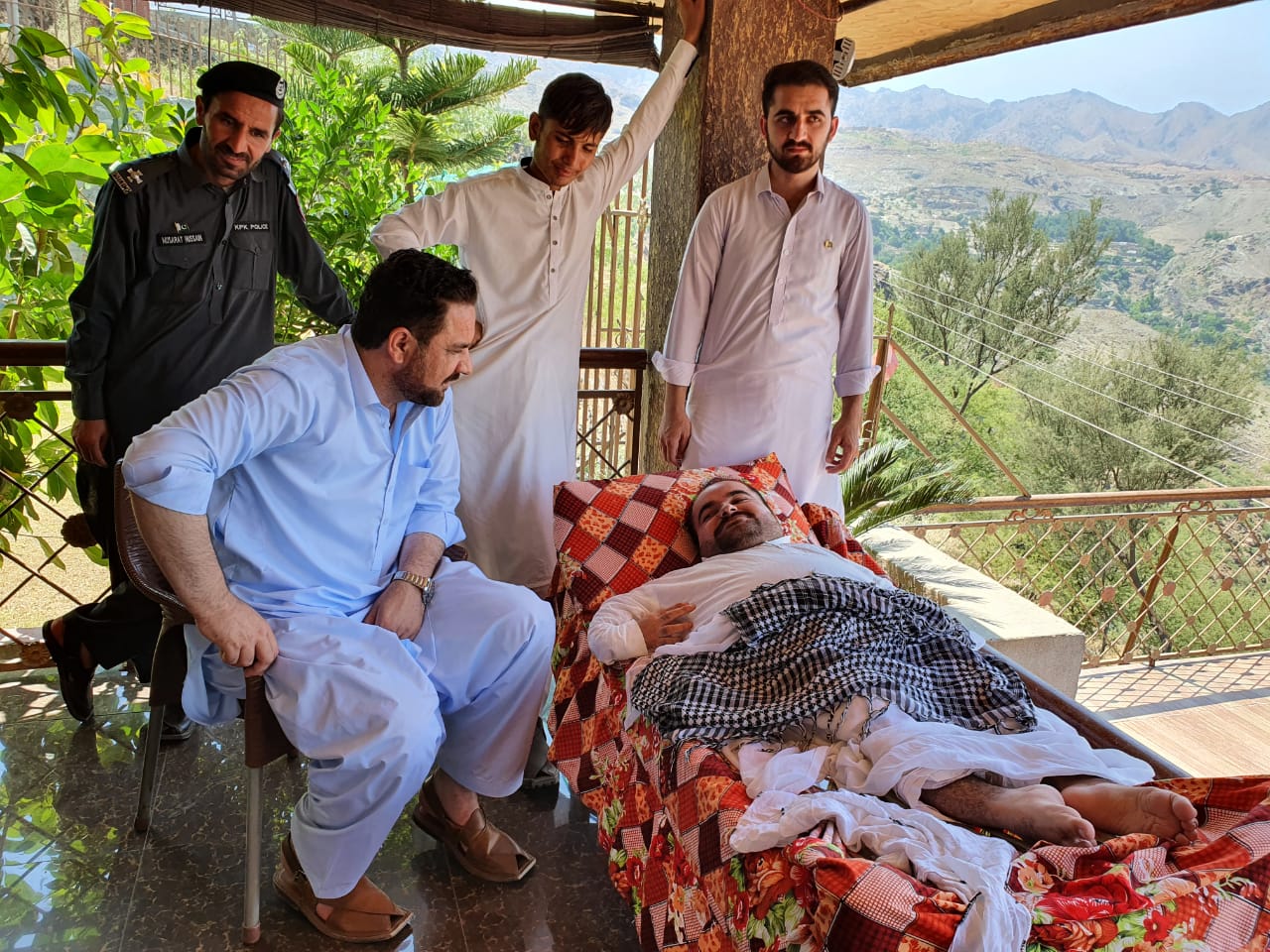 "
Salim Khan, who sells fast food in Ali Masjid told The News that around 15,00 visitors they get coming to the Ali Masjid tourist spots by bikes. He said those who come in their personal vehicles and by other taxi cabs to enjoy Ali Masjid's cold water and pleasant weather were excluded from the mentioned visitors.
"After the restoration of peace in Khyber district people are being encouraged to visit historical Khyber Pass and other tourist spots", said an official of the tourism department. He said the government seriously promotes tourism in the Khyber district where more than a dozen picnic spots could attract tourists if properly maintain and work on it.
"The increasing number of tourists to district Khyber not only helps boost the local business but it also generates revenue and created jobs for locals where a number of markets place recently opened to entertain tourists in Khyber", said assistant commissioner of Landikotal Muhammad Imran. He said they have directed police, TMA staff and other government employees to facilitate visitors in Landikotal.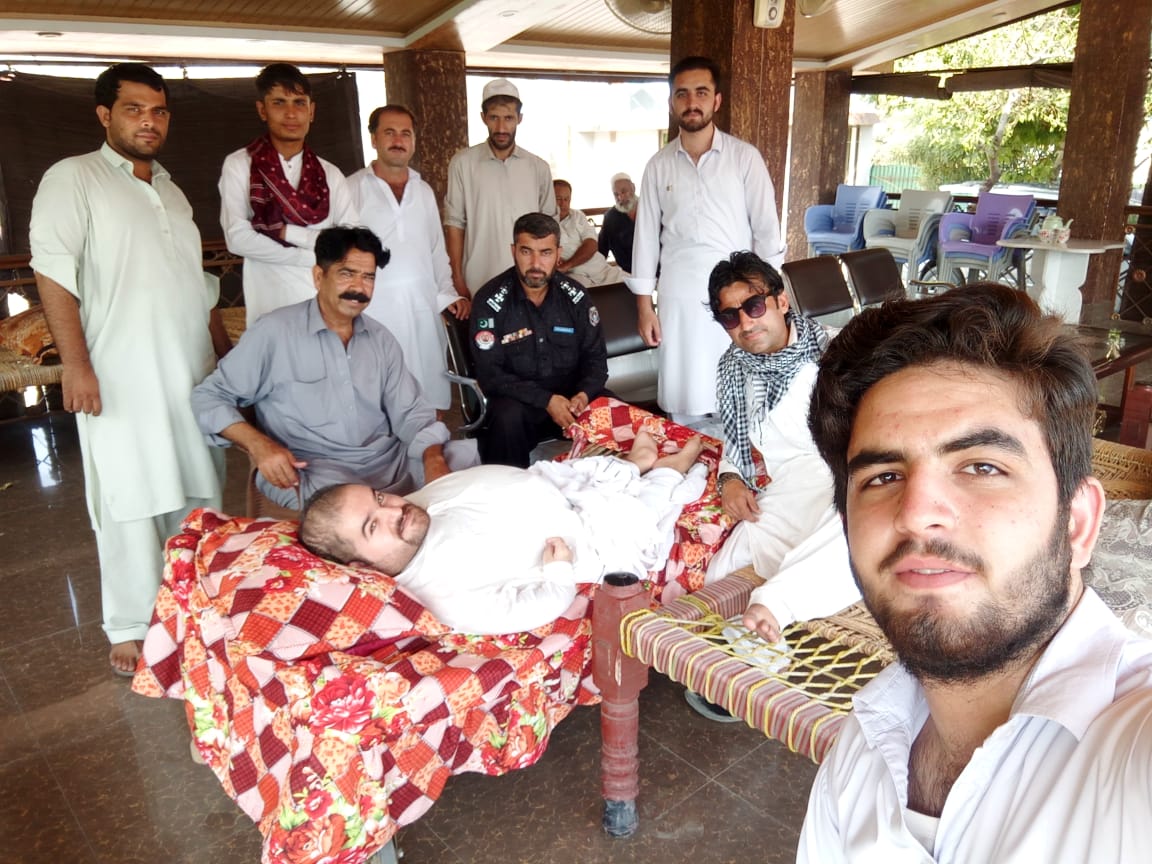 Meanwhile, a young man, identified as Danyal Afridi, who was completely paralyzed in both legs and was seen in bed visited the historical Torkham border and Michni hills top check post along with his friends. Assistant commissioner Muhammad Imran received him at the Michni check post and briefed him about the historical and strategic importance of the Durand line.
Talking to this scribe Danyal said though he could not walk and sit on his feet still he loved to visit every tourist and historical place in Pakistan.
"I enjoyed my trip to Ali Masjid and Torkham border and hope not only local and regional but also international visitors will visit the historically rich Khyber Pass and other places in district Khyber.
Danyal was also offered lunch and took him to Charbagh waterfall where hundreds of other picnickers gathered around him to meet a man on bed who did not lose his courage and enjoyed the famous "Ice Gat" waterfall in Landikotal that attract more than two thousand visitors every day.
Shams, a local resident in Landikotal, said that they get more traffic noise since picnickers are mostly on bikes coming early morning but it also gave hope of peace and security for them. He said first the people coming from Peshawar and elsewhere take a break at Ali Masjid then they come to Landikotal bazaar. He said in Landikotal bazaar they enjoy Chapli Kabab and mutton tikka which are famous around the world.
Shopkeepers in Landikotal and Sultankhel bazaar were of the view that in the current summer, picnickers purchased soft drinks and other fast foods more than their expectations. They said though the lockdown suffered their businesses now gradually they were overcoming financial losses.
Traders and businessmen urged the tourism department and other concerned authorities to launch small and mega projects for tourists so that they could attract valuable tourists to resume the chunk of visitors used to visit some four decades before.