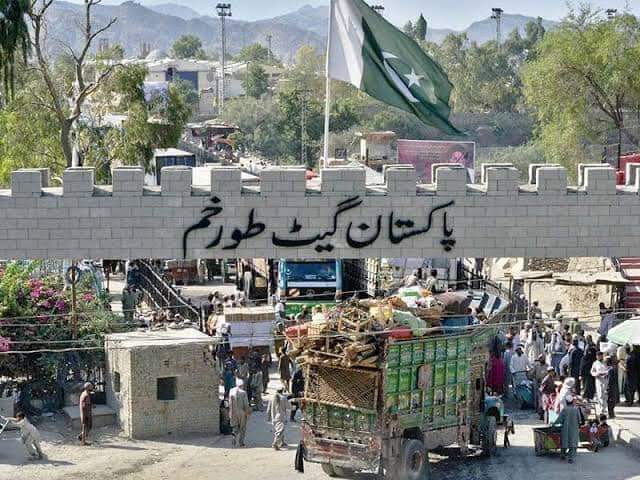 By Ashrafuddin Pirzada
LANDIKOTAL: On the third day of border relaxation with Afghanistan, around 10,000 Afghan nationals stranded in Pakistan entered Afghanistan on Wednesday, officials said.
District Police Officer(DPO) Dr. Muhammad Iqbal told The News that they had deployed special police force personnel at Torkham border on the third day of border relaxation. He said they had taken extraordinary measures to avoid any mishap and ensure proper documentation process.
"I had issued strict orders to all police personnel and other staff members to ensure smooth document clearance", said DPO. He said eight to ten thousand Afghan citizens have crossed the border and proceeded toward their native provinces in Afghanistan.
He said everyone passed through formal documentation checking before entering Afghanistan. However, independent sources said most of the Afghan nationals entered Afghanistan without being checked their documents.
Meanwhile, a large number of passengers' coaches and taxicabs were seen proceeding toward Torkham border.
Frontier Corps personnel were also deployed at the Torkham border to ensure law and order situation, sources said.
DPO Khyber Muhammad Iqbal said at the request of Afghan border authorities they kept open for late-night hours so that maximum people enter into their native country. He said the border would be closed at 12 am on April 9, today. To a question, he said the interior ministry likely to open the border for Pakistan nationals stranded in Afghanistan in the coming days.
It may be mentioned that around twenty thousand people have left Pakistan in the previous three days and entered Afghanistan.