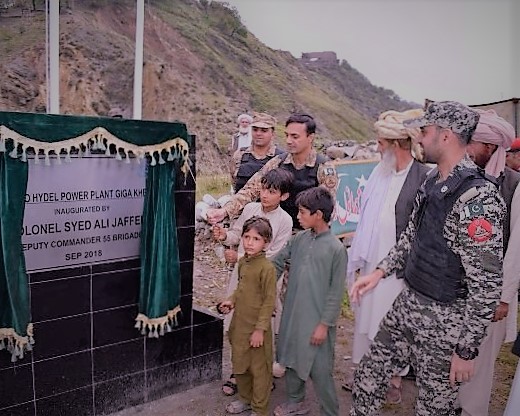 Zaheer Khan
WANA: A micro hydel power plant Electricity has been provided to residents of Badar Gigakhel area on Pakistan-Afghanistan border in South Waziristan.
Deputy Commander Kanigaram area Colonel Ali Jafri inaugurated a hydropower plant, which was built with Pakistan Army's cooperation.
The power plant has the capacity to produce15 KVA and will provide electricity to 80 to100 houses.
Local tribesmen have hailed Pakistan Army for providing electricity in a far-flung area of the country.