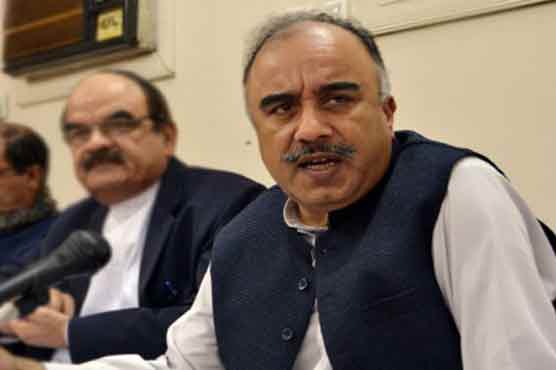 Zaherr Khan
MIRANSHAH: Sacrifices rendered by tribesmen for Pakistan's development, progress and stability are a visible part of the country's national history, Khyber-Pakhtunkhwa Governor Shah Farman said on Thursday during a visit to the North Waziristan Agency.
Addressing a prestigious ceremony held on the eve of Defense Day at Younas Stadium, the governor said, that we would not forget our national heroes that laid their lives for defense of the country and the entire nation will always remember their sacrifices with great pride and honour.
Farman said that ensuring development and progress of tribal districts as per aspirations of people is also the priority of the government.
Governor also went to the residence of Shaheed Political Muharrar, Hameedullah.
who was killed by unknown gunmen on June 02, 2018.
Expressing solidarity with the relatives of martyrs, he said, they should not consider them alone and the entire nation is standing beside them.
He also laid floral wreaths at the monument of martyrs and prayed for their souls.
He also gave away gifts to the relatives of martyrs.
GOC 7 Div Major General, Mumtaz Hussain, Deputy Commissioner North Waziristan relatives of martyrs, tribal elders and others were also present on the occasion.