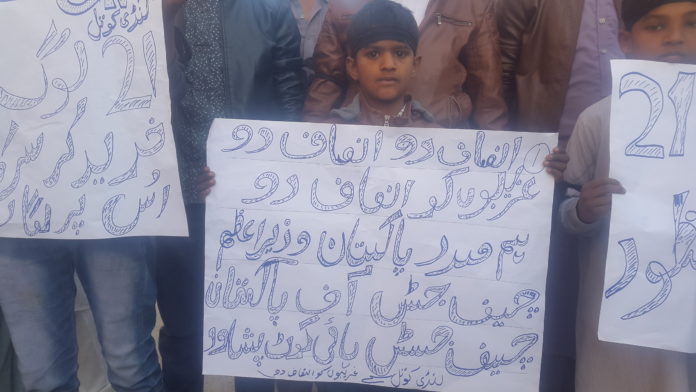 Nasib Shah Shinwari
LANDIKOTAL: More than a dozen Christians hold a protest demonstration on Saturday in Landikotal against the illegal construction of Christian colony near the power grid station.
According to Arshad Mashi, some 21 family members have illegaly using the government allocated fund on constructing a christian minority colony next to Army garrison of Landikotal near Grid station.
The minority members including children were holding placards inscribed with their demands.
The minority community of Landikotal leaders demanded the prime minister Imran Khan and chief justice of Pakistan 'Saqib Nisar' to take strictly notice of the issue and stop the illegal use of government fund and favoritism in the construction of Christians colony in Landikotal.
The minority leaders threaten if the construction was not stopped they would protest demonstration in Peshawar.