Nasib Shah Shinwari
LANDIKOTAL: Political party leaders, tribesmen, elders and local transporters have blocked Peshawar Torkham high way on Saturday in Khyber area of Landikotal subdivision as the protest against the establishment of toll plaza at Kata Kushta area on the high way.
The Jamat-e-Islam Landikotal senior leader Murad Hussain , Khyber transport union leader Haji Shakir Afridi and local elders criticized the local administration that before the establishment of toll plaza on Pak Afghan high they the government should announce compensation package for tribal regions.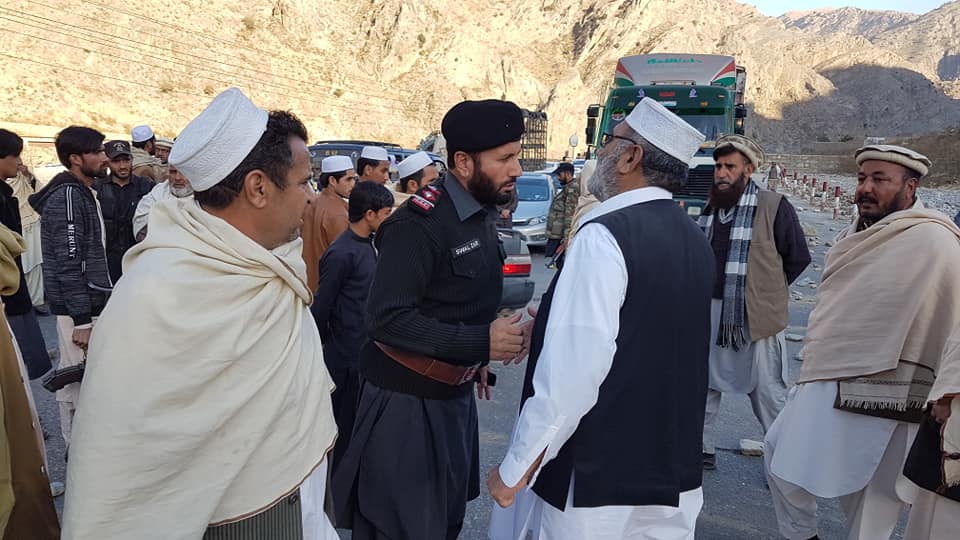 They said that before the merging, the political party leaders from Fata regions have demanded the government to declare Fata regions as tax free zone of Pakistan because the war against terrorism had already suffered the locals business and common people.
Talking media, Murad Hussain, the Jamat-e-Islami Landikotal senior leader said they have constituted a committee to hold negotiations with the national high way authority officials but up to know their talks were not successful with the relevant department to reopen the road.
The JI leader said that said that before to collect tax through toll plaza, the government should compensate the war affected people of district Khyber and other regions of newly merged tribal regions.

He said and demanded that government should declare the newly merged areas as tax free zones for next 10 years.