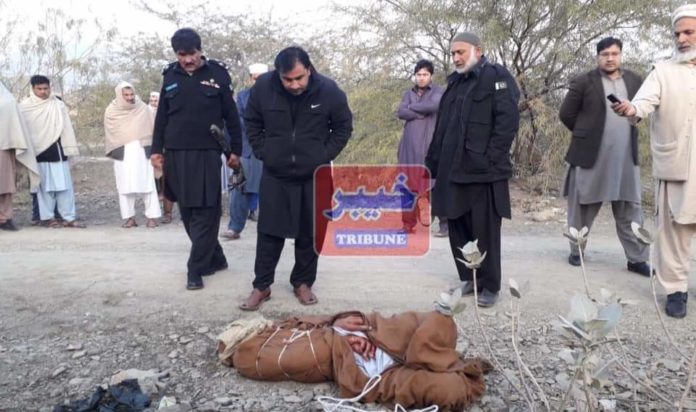 By Ashrafuddin Pirzada
LANDIKOTAL:A Frontier Corps soldier was killed while three others wounded when they were targeted with Improvised Explosive Device(IED)blast in Kharghali border village in Landikotal tehsil of Khyber district,sources said on Thrusday.
The sources said that the security personnel were on their routine patrolling in Khuna Kandao in Kharghali border village when a huge blast took place. The bomb was planted at the side of the pedastrian way went off when the security personnel were moving from their.
As a results, a Naik Taqdeer was killed on the spot while three others injured. The injureds were rushed to Combined Military Hospital in Landikotal.
Those injured were identified as Naib Subedar Rahat Gul,Sepoy Kamran and Sepoy Shah Munir. They were provided medical care and stated out danger,sources said.
Meanwhile, the security forces tightened security in the border areas and started search operation.
BODY FOUND: A dead body of an unidentified man was found in Godar village in Jamrud tehsil of Khyber district,sources said. Unknown persons had killed a man with the hits of knives and his body was wrapped in clothes and dumped in a deserted area of Godar. The Jamrud police when informed they took the body into their custody and brought it to civil hospital for indentification.However, reason behind the killing could not be ascartained.