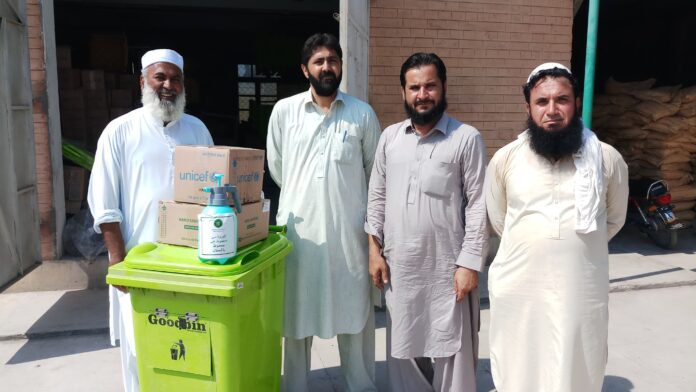 Ashrafuddin Pirzada
DISTRICT KHYBER: The directorate of Elementary and Secondary Education in collaboration with the United Nations International Children's Emergency Fund(UNICEF) on Tuesday distributed hygiene and Corona kits in 171 state schools in district Khyber.
A ceremony was held at the district education office which was attended by UNICEF officials, school teachers, headmasters, head teachers and education department staff.
Speaking on the occasion assistant education officer Wajid Khan Afridi said they handed over hygiene and corona kits among the staff of 32 high and higher secondary schools,50 middle schools and 89 primary schools in Jamrud, Landikotal and Bara. He said each hygiene kit consisted of 300 face masks, buckets, anti-corona spray, sanitizers,40 kilograms of dry bleach, Dust bin, brushes, six dozens of hand wash soap and other necessary items.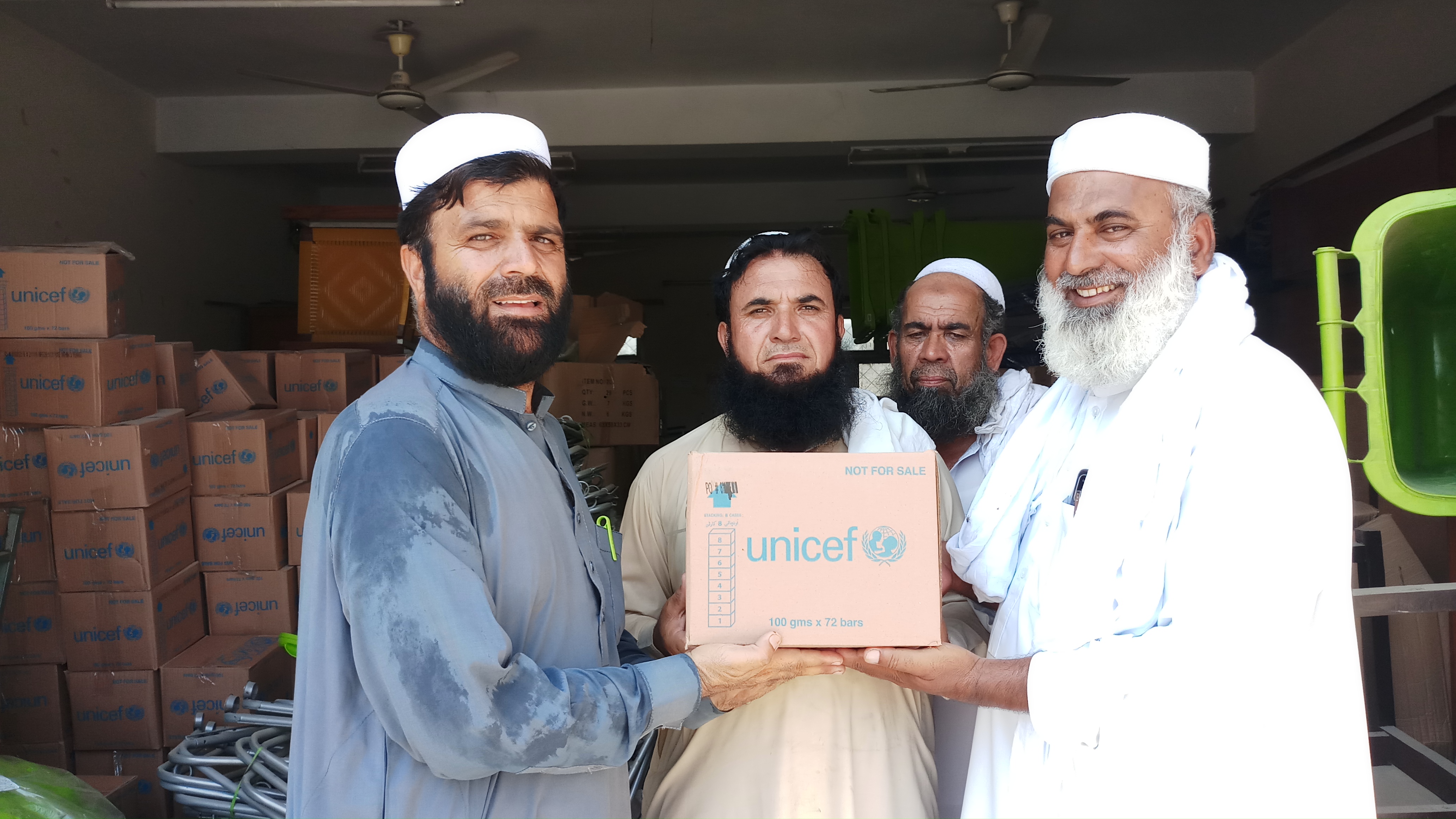 He said the aim of the hygiene kits was to train students of government schools to be habitual with healthy habits. He said when students start using the hygiene kits would not only protect themselves from Wirral diseases like corona but they would also play a leadership role in the future.
The official urged students and teachers to work hard with honesty so that they could encourage parents to enroll their out-of-school children in educational institutions.
He added that they would soon run an education awareness campaign in the district to motivate citizens towards education importance.
Naeem Khan Afridi thanked UNICEF and the director of education Khyber Pakhtunkhwa Hafiz Muhammad Ibrahim who donated the hygiene kits to all state schools in district Khyber. He said they would also provide other necessary items to schools so that they could ensure a healthy and attractive environment for the children.
Assistant district education officer Tahir Khan said newly recruited staff had been posted in the schools on need bases. He said schools damaged due to various reasons including militancy had been reconstructed in district Khyber. He added that furniture, and funds for Adhoc teachers' salaries had already been transferred to each school's bank account.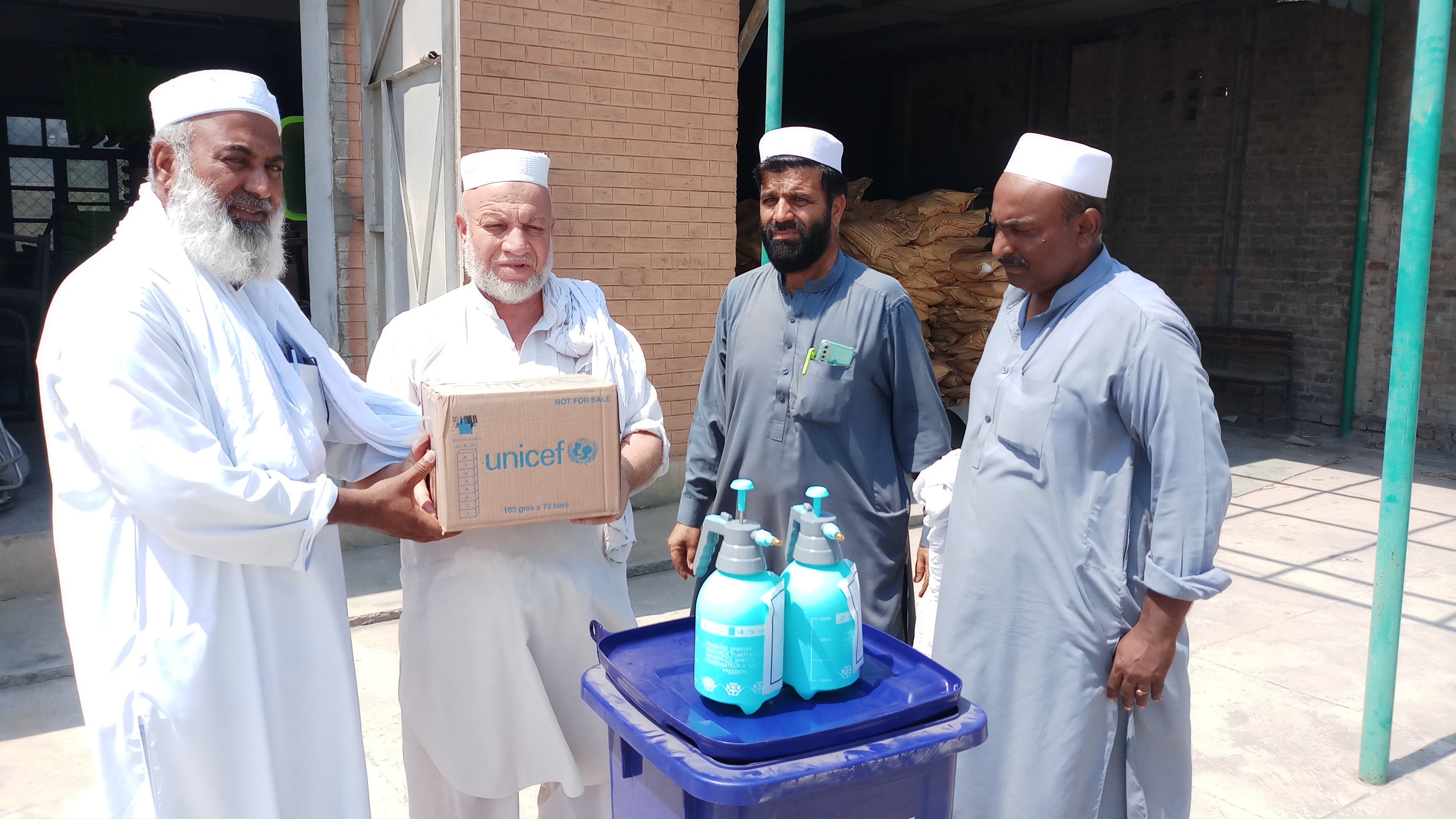 Deputy district education officer Khyber Shahid Ali Afridi handed over the kits to school headmasters, head teachers and principals and urged them to use the kits properly.