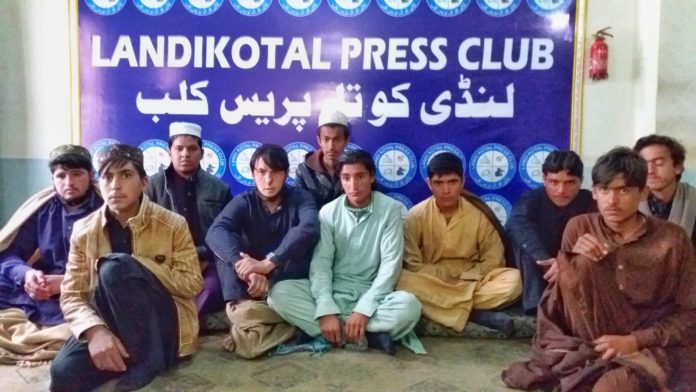 Shamsul-Amin Pirzada
LANDIKOTAL: Around 26 students of grade-9 and 10 of a state-run high school in Loy Shalman area of Landikotal tehsil have been deprived by a teacher to attempt papers in the ongoing examination of the Board of Intermediate and Secondary Education Peshawar (BISEP).
A score of students of the government high school in Wali Mohammad Kor in the Loy Shalman area of Landikotal along with their guardians visited Landikotal Press Club on Thursday.
Speaking on the occasion they accused the in-charged headmaster of the school, Misal Khan Shalmani of putting their future at stake.
They said that Misal Khan has taken nearly three thousand from each of the boys for their enrollment fees but he did not submit their enrollment forms in BISEP due to which they were unable to appear in the exam.
When they contacted him to receive their roll number slips his response was ambiguous and tried to give them their money back but they refused his offer, they said.
One of the students' fathers expressed that they did not care about the money the accused swallowed but the wasting of a year of their children's educational life was very painful for them.
The students also accused Misal Khan of selling books to the school students which the government had provided for the students free of cost.
They appealed to the governor, the chief minister of KP and the chairman of BISEP to take action against the alleged person and to take forthwith notice of the issue so that their future could be saved.
When this correspondent contacted Misal Khan to take his comments about the allegations his mobile phone was found switched off.
—