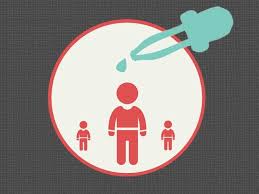 Shamsul-Amin Pirzada
LANDIKOTAL: The residents of Wali Khel in Landikotal in Khyber tribal district Sunday announced refusal to vaccinate their children against poliovirus to record their protest against load shedding.
A social activist and resident of Wali Khel, Ajmal Khan Afridi accused that local administration and Tesco officials were not interested to solve the electricity issue of the area. He said Tesco officials had promised of starting new separate feeder in Landikotal grid station for the area but they could not so far.
One of the protesters said due to power cuts the area people suffer potable water shortage as all tube wells operate on electricity. He further said that as long as they have no electricity they would not vaccinate their children against polio.
He said they have compelled them of taking the extreme step after the electricity was shut down for days in Wali Khel and other areas in Landikotal.
Later, a Tesco official Wilayat Khan held talks with protesters and assured them that they would soon start work on the new feeder and it would compete in a month.
The protesters ended their boycott after successful negotiation.