By Ashrafuddin Pirzada
LANDIKOTAL: Khyber Qumi Jirga and Qabailistan Tahafuz movement jointly arranged a protest walk against Fata merger on Tursday.
A score of local elders,youth,political parties workers and members from minorities participated.They were holding banners and placads inscribed with anti Fata merger.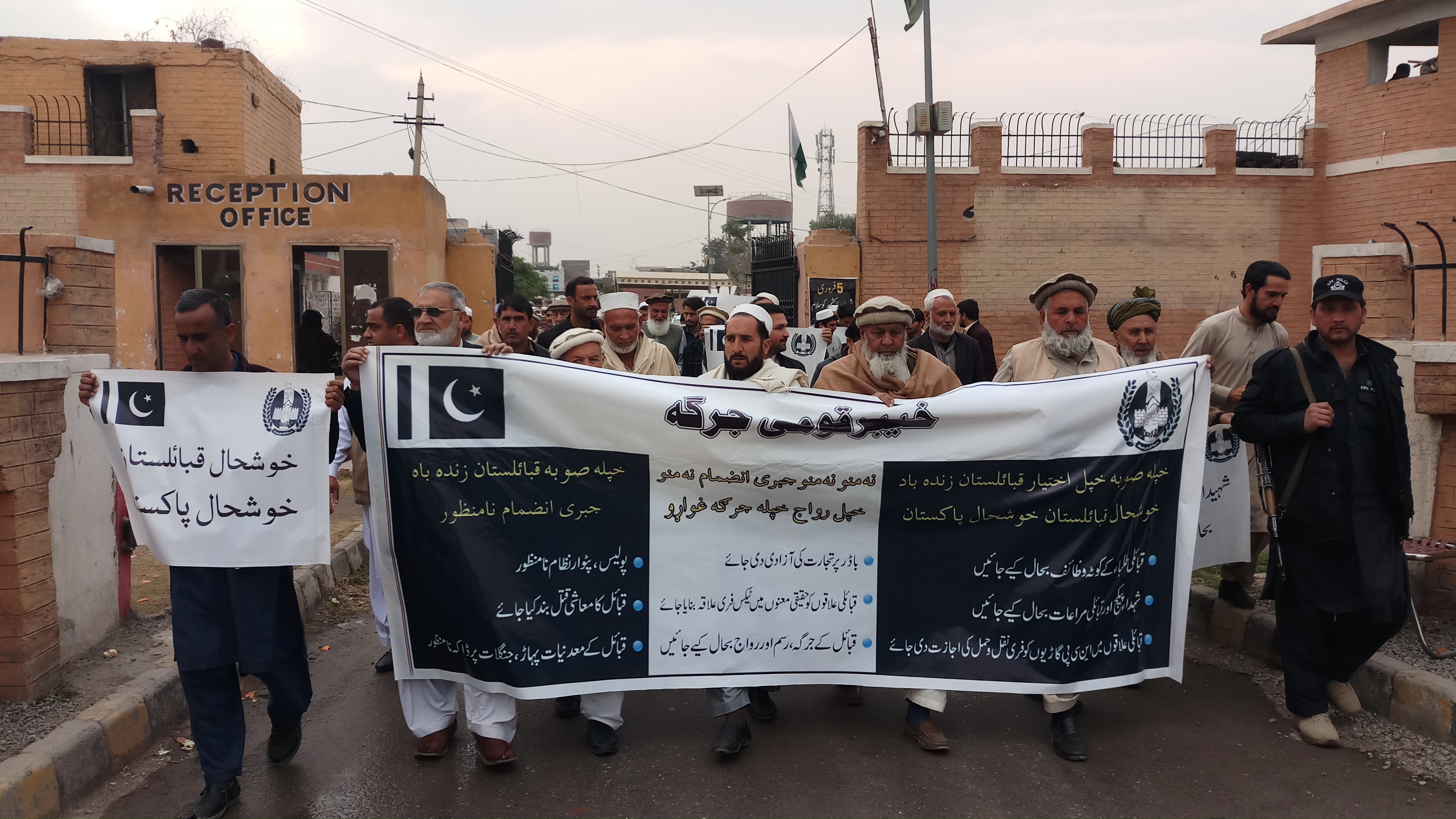 They walked on Jamrud road and gathered at Bab-e-Khyber where they chanted full throat slogans demanding separet province.
Speaking on the occasion, Malik Israr Kukikhel,Sardar Asghar and Malik Abdur Razaq Zakhakhel said that tribals were not ready to accept the forceful merger that severely affected their life and social fabrics. They said that it was not right of few people to decide the fate of ten million tribal people.
Malik Israr said politicians were trapped at the last day of the national assembly and pushed back tribals into the dark era.
Khyber Qumi Jirga chairman Malik Bismillah Afridi announced a ten members committed from Bara,Jamrud and Landikotal. He said the committee would held meeting in the coming days and would chalk out further plans. He said they would continue their struggle for their separate province.
Bismillah said it was their constitutional right to stand for their own future,adding that for the interests of none tribals the merger decision was taken without their consent.
He said their protests and aggitations against the illegal Fata merger would be continue.