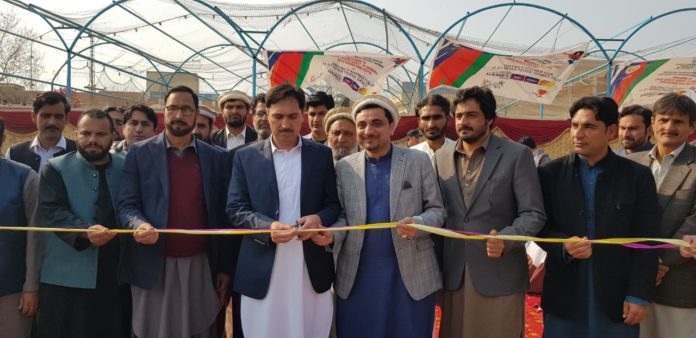 By Ashrafuddin Pirzada
LANDIKOTAL: Khyber district administration with collaboration of Khyber Pakhtunkhwa sports department arranged a two-day under-21 inter tehsils sports gala in Jamrud sports stadium in Khyber district.
The opening ceremony was held on Tursday which was attended by deputy commissioner Mehmood Aslam Wazir,provincial assembly member Shafiq Sher Afridi,district education officer Muhammad Shokat,assistant district education officer Khan Azam Afridi, Khyber district sports manager Rahed Gul and civil and military officials.
District Khyber deputy commissioner Mehmood Aslam Wazir formally opened the sports event in which Kabaddi,tug of war,bedmenton,volly ball, footbal and athelitics competitions would be conducted between the players of hailing from different tehsils.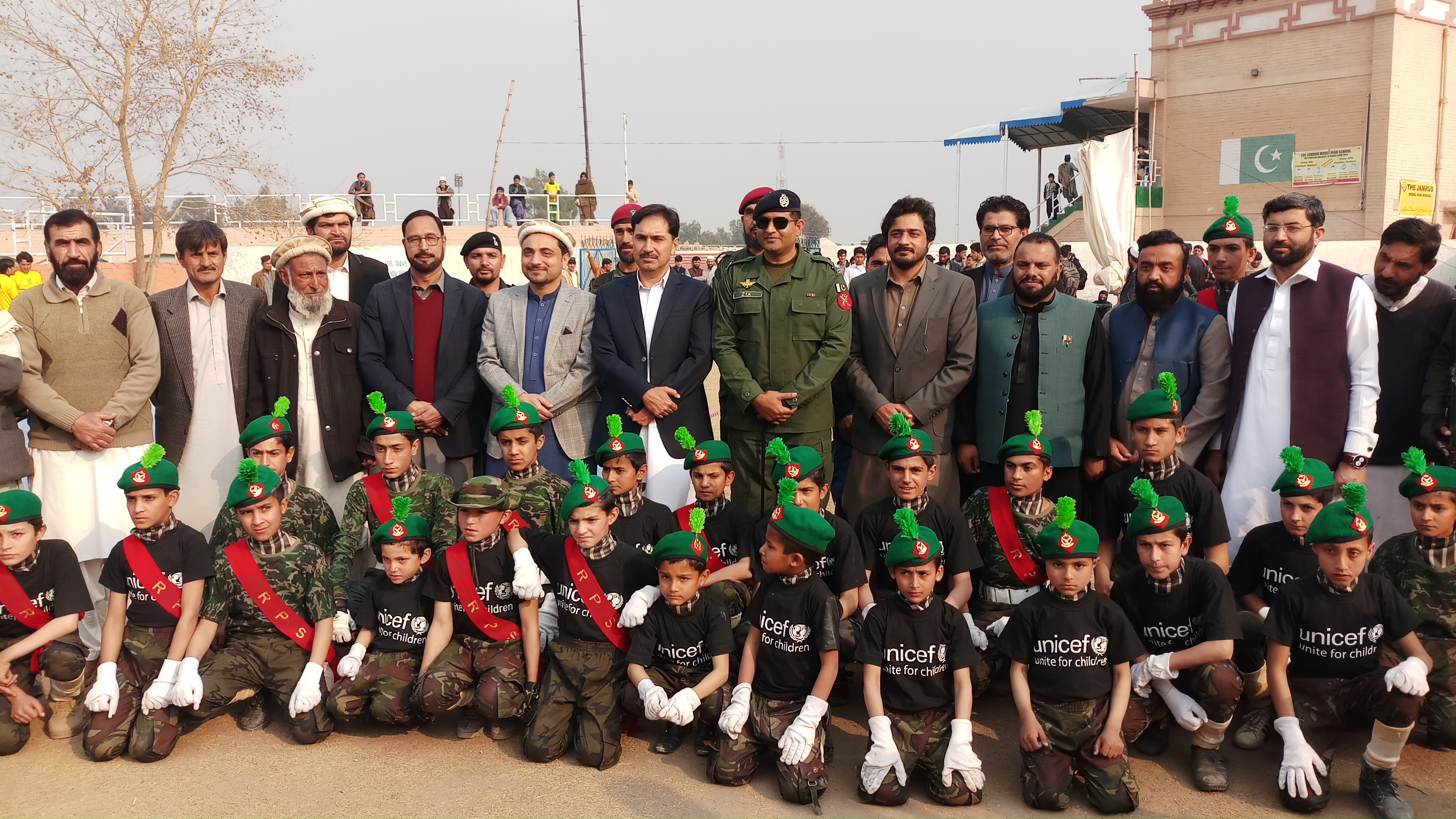 Speaking on the occasion DC Mehmood Asaam Wazir appreciated the sports department and sport manager Rahed Gul for organizing such a colorful event.He said they have Rs05 million amount budget for sports ground to construct a playground at village level. He said the government had already constructed sports stadium in Tirah valley.
Khyber sports manager Rahed Gul said 252 players from Landikotal,Bara and Jamrud tehsils would take part in the two-day chaimpionship. He said for the first time after the merger of Tribal districts into Khyber Palhtunkhwa the event was organized which he termed it a historical mark.
Sports manager said ports kits and shoes were provided to all players participating in the sports gala.He said aim of the event was to bring up talented players and induct them in national squads.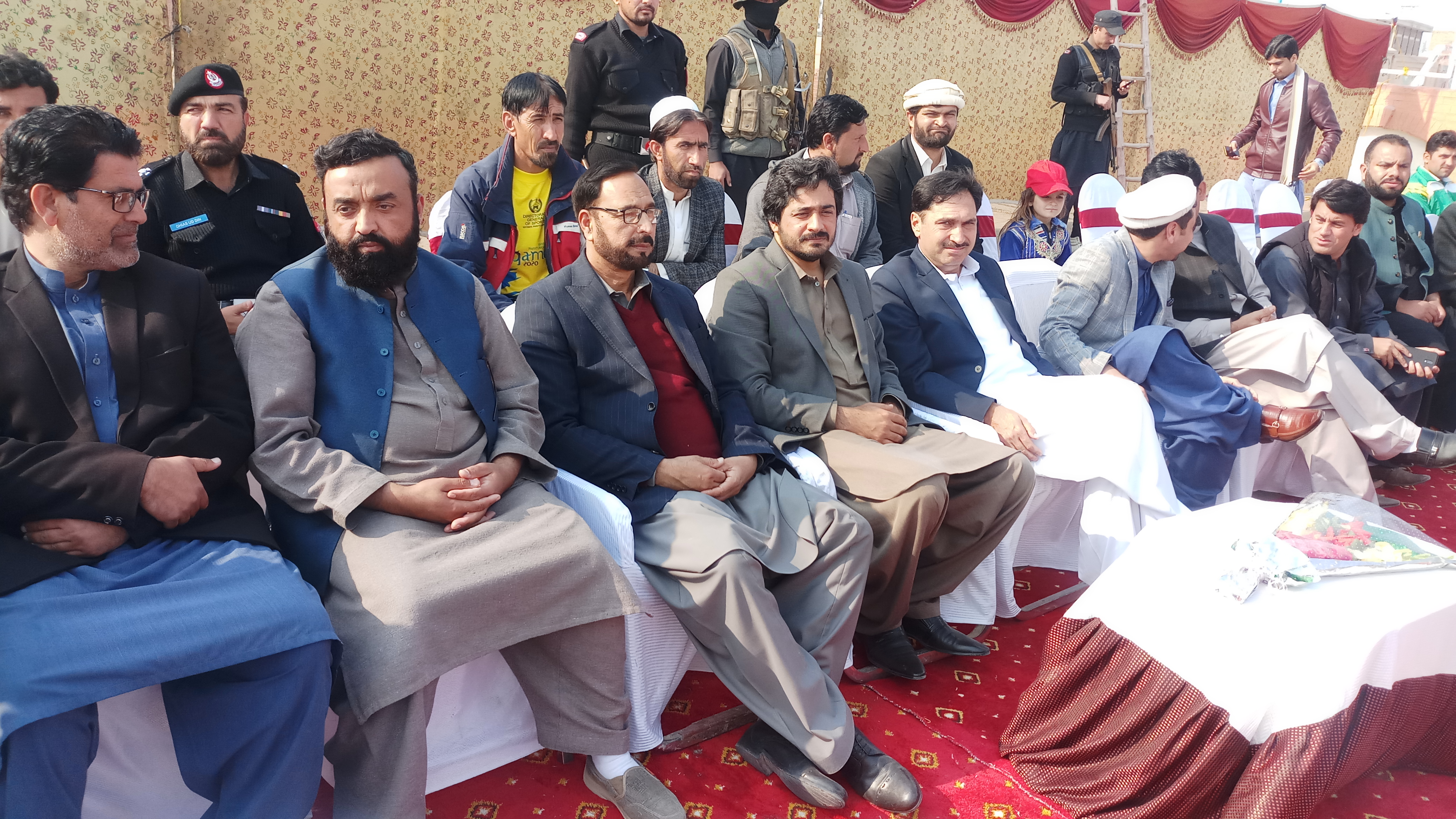 MPA Shafiq Sher thanked Khyber Pakhtunkhwa sports department and district sports department for arranging a healthy event in Khyber district. He said organizing sports events was the guarantee of peace and prosperity in the country. He said it was a pride for the whole nation especially for Khyber district people that Pakistan's top sports stars including Shaheen Shah Afridi,Sameen Gul and Usman Shinwari who trained in Jamrud sports stadium.