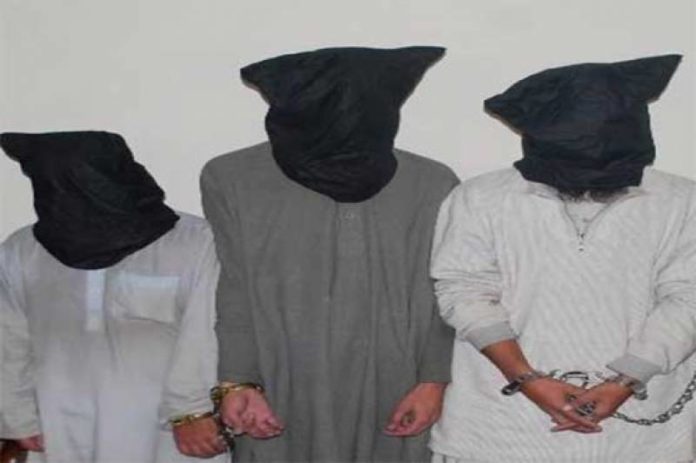 Fata Voice News Agency
HANGU: Police foiled a terror plan by arresting three suspected militants and recovering a huge cache of arms, ammunitions from their possession during intelligence based operation (IBO) in Malak Abad area of Hangu.
According to the details, that the local Police conducted a raid in a house in Malak Abad area of Hangu and arrested three suspected terrorists.
Arms and heavy explosive materials included one RPG, seven machine guns, 28 mortar shells, one rocket launcher, three rocket launcher shells and one Kalashnikov were also recovered in the raid.