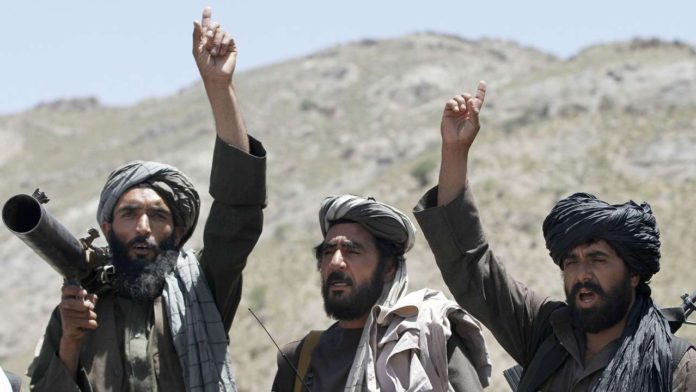 TORONTO: The Afghan Taliban have offered to hold direct talks with the United States and urged people to pressurize Washington to bring an end to the invasion of Afghanistan.
According to media reports, that the Afghan Taliban published In a letter on its website and offered to hold direct talks with the United States and end Afghanistan's war through dialogue.
Taliban said in his open letter to the American people, we still believe that it is not too late for the American people to understand that the Islamic Emirate (Afghan Taliban) can solve its problems with every side through healthy politics and dialogue.
The group called on the "American people and the peace-loving Congressmen" to pressurize US leadership to end the occupation of the Asian country, a precondition that Taliban has always maintained to begin any negotiation, media reported.
In their letter statement, the Taliban did not mention a Jan. 27 raid on a top Kabul hotel, in which more than 30 people were killed, nor a bomb attack on a crowded street a week later that killed more than 100. They claimed both attacks.
A few weeks ago, the Afghan government revealed it had started a process of rapprochement with some factions of the Taliban in Turkey, with a view to initiating a peace process, an option that the new leader of the main Taliban group, led by Haibatullah, ruled out.
Fata Voice News Agency