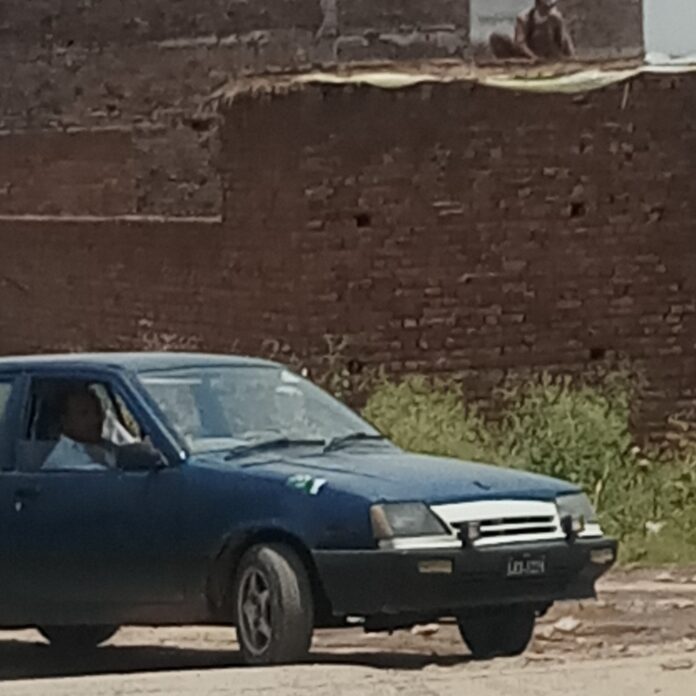 Amin Shinwari
PESHAWAR: Demanding protection of the government, journalist and social worker Ashrafuddin Pirzada asked police and security departments that they must trace the woman and his driver allegedly dacoits,criminal,terrorists or looters who came to his home twice and posed threart to his life.
Speaking to Fata Voice Ashrafuddin Pirzada said the two persons including a woman came to his home in a car around 12am.
He said the woman accompaied by a male wanted go inside his home.He said the woman asked his wife that she wanted to collect some water in a bottle to check its quality in a Lab as he wanted to buy a house to live at Asad Colony in Regi Lalma in Peshawar.
The journalist said he later asked from his neighbours and his wife too told him that in the past few months the same woman and man in the same car were seen knocking his house door. He said a woman of around 30-35 age knocked the door of his home. She told his wife that she wanted to collect water in a bottle as she wants to check its quality in Lab.
"I came out of my room when heard the word of checking the water she asked,from my wife,I asked the lady that from which department she is? she replied that she wants to buy a home this is why she wanted to check the quality of water",Pirzada maintained.
Pirzada said It was a suspecious and a danger incident happened with him as he and his family already fled his home town in Khyber tribal district due to militants.
Pirzada said the lady suppose to collect water from the main tubewell at Asad colony where he lived where fresh water is available 24 hours.He said it was an act of terrorism committed by the two coming again and again to his home and asking for the same fake informations about water.
Pirzada said he felt danger as the same couple had visited his house twice in the past few months and may be he is under their survelilance that posed life threat to him and to his family members.
Ashrafuddin Pirzada requested police and others security agencies to take it serious and ensure protection of his and his family members. He said being a journalist and social worker he faced several untoward incidents in the past and fled his home town due to militancy and terrorism.