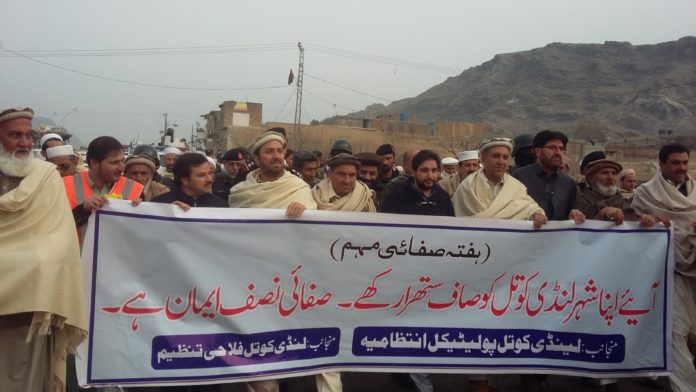 Nasib Shah Shinwari
LANDIKOTAL: The political agent of Khyber Agency applauding the welfare activities of Landikotal welfare organization has urged the shopkeepers and local of Landikotal to keep their surroundings neat and clean which would impact their health positively.
A grand ceremony about the awareness and importance of cleanliness was organized at the Agency headquarter hospital square where political agent of Khyber Agency Khalid Mehmood as chief guest and a large number of elders and civil society members participated.
Khalid Mehmood, the political agent of Khyber Agency said clean environment was essential for healthy life and when there was no hygiene, it adversely affect our lives and health.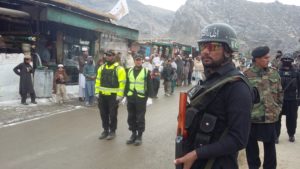 He praised the representatives of the Landikotal welfare organization and said they always performed good jobs for the welfare of people and actively participated in the cleanliness of Landikotal bazar.
The political agent emphasized the locals and the shopkeepers of Landikotal to keep their shops and surroundings well cleaned which would put good effect on their health.
Earlier the tribal elder Abdur Razaq Afridi, the chairman of Landikotal welfare organization Haji Banaras Khan Shinwari also spoke on the occasion and praised the political administration for their support which enabled them of launching and cleaning the whole Landikotal bazar.
It is to mention here that on the special instructions of the political agent, a weak long cleanliness campaign has been kicked off in Landikotal since the 1st Jan, 2018.