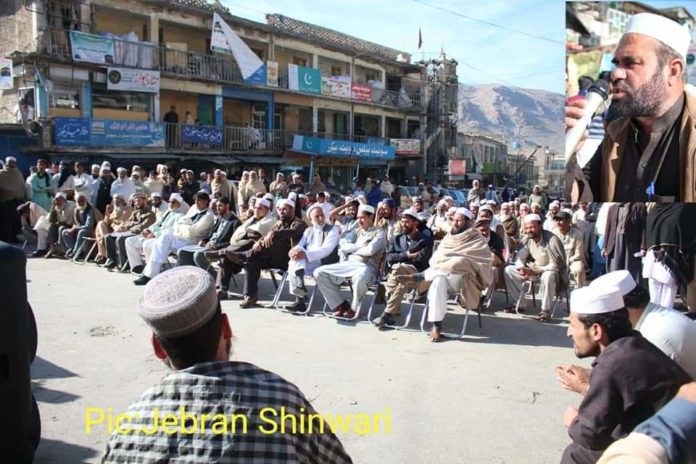 By Ashrafuddin Pirzada
LANDIKOTAL: Political parties and civil society members on Sunday staged a protest demonstration against Khyber Pakhunkhwa gorvernment and termed the ex-Fata resources and minirals bill is an illegal occupation their right that could be game changer to revive the life in the merged districts.
Speaking on the occasion Pakistan Muslim League(N) president Israr Shinwari said that the PTI let government started occupying on the resources of tribal districts.He said they would not pay the electricity bills until the government not assure them to nullifiy the bill regarding Fata resources passed by the Khyber Pakhunkhwa government.
He said that PTI government have recruited a number of out siders from other districts in the newly merged districts departments.
A social activist Aftab Shinwari said that despite the other constitutional and legal rights the government failed to restore Mobile internet in the tribal districts. He said closing the broadband service in ex-Fata region was to silence the voice of tribal people.
Pakistan People's party Khyber district president Hazrat Wali Afridi said they have rejected privatization of WAPDA,hospitals and education department.He said his party with the help other political parties would resist against the bill that deprived ten million people of their resources in the tribal districts.