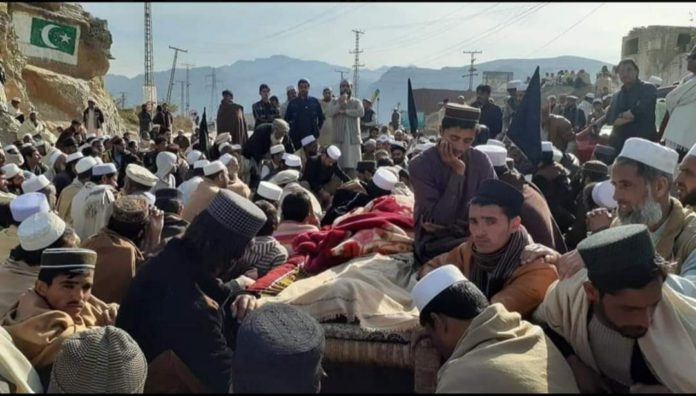 By Ashrafuddin Pirzada
LANDIKOTAL: Hundreds of residents and political parties workers and leaders on Monday staged a protest demonstration and blocked the main highway for traffick after a local resident died in the Frontier Corps custoday.
The charged protesters came out on the road when Frontier Corps handed over the body of a local resident identified as Khatir Khan Shinwari to local elders who had died in the paramilitary forces custoday.
The protesters, holding black flags, first brought to Bacha Khan Chowk in Landikotal bazaar and staged protest demonstration against the alleged killing in the security forces custoday.
They chanted slogans against the brutal torture and aleged murder of the one who was arrested by security forces search operation.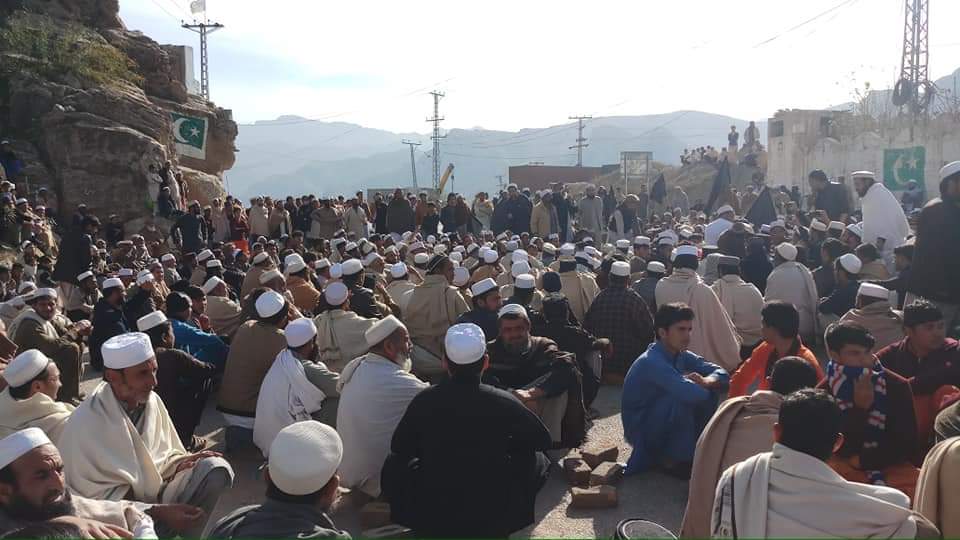 Khatir Khan and few others were arrested in search operation three days ago after an IED blast took place in Kharghali border village in Landikotal. The blast had killed a security forces soldier and injured three others.
Later the relatives backed by hundreds of Landikotal residents shifted the body to main Pak-Afghan highway and placed it at Charwazgay Chowk and blocked the road.
The protesters were demanding justice and inquiry of the alleged murder in the security forces custoday.
They also demanded the release of other innocent people who were in the forces custoday.
Several rounds of talks held with the protesters but they dis not call off their protest and not burried the body. The relatives of the ill-fated Khatir said that the body would not be burried until their demands not accepted.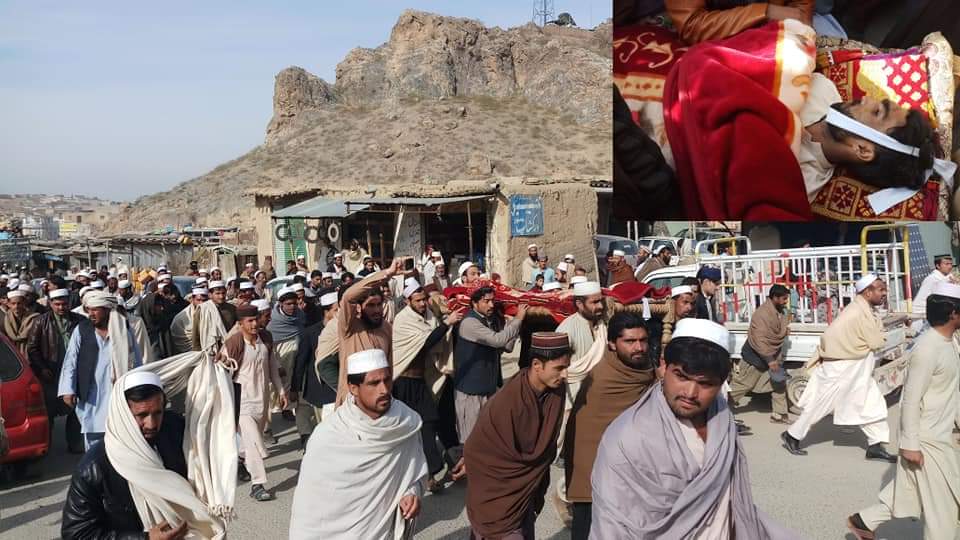 They also demanded the forthwith release of the other residents arrested in the search operation few days ago.
On the other hand the security forces also took security measures and suspended traffic movement at various location to avoid any other mishap. The security forces not allowed traffic to run on the Pak-Afghan highway at Bagyari Checkpost and onward.
Meanwhile, long queues of loaded and empty trucks and passengers coached were seen on the Jamrud-Landikotal road.
A well placed source in the Landikotal administration told this scribe that Inspector General of Frontier Coeps(IGFC) General Rahat Naseem reached to Landikotal army garrison and would held talks with the protesters to end the protest.
Relatives of the slain person accused the FC personnel that they had badely tortured Khatir in their custoday and succumbed to his injurees.
However, officials said the slain Khatir wanted to escape from their custoday and died after he fall down from the upstairs in the FC compound in Landikotal.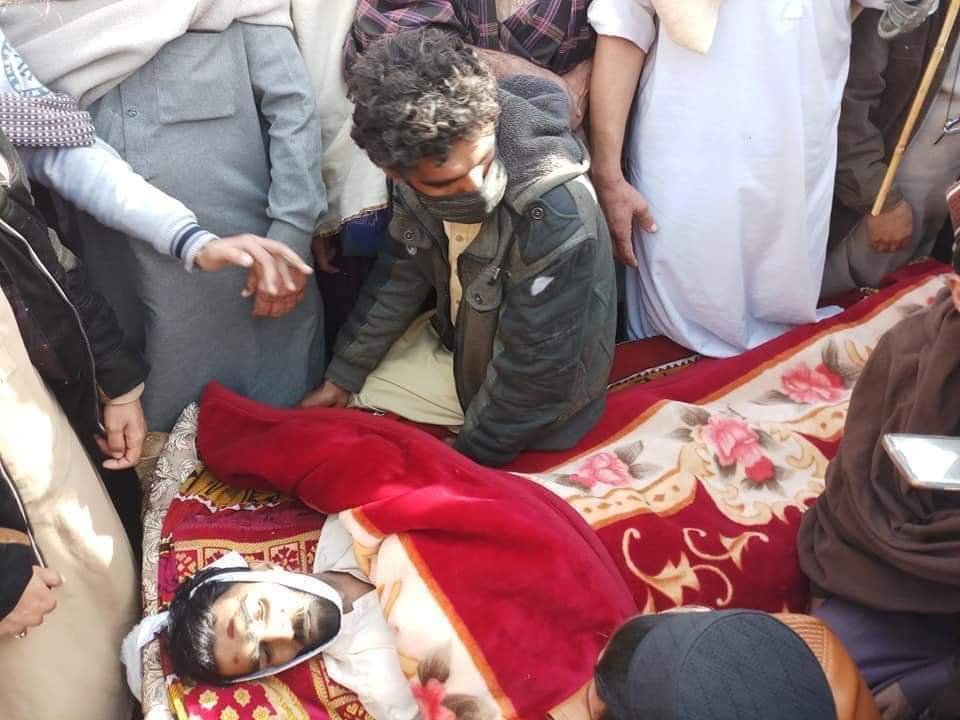 Family members said that Khatir came from Punjab ten days ago where he was doing a private job.
The protesters end their protest after a successful talks held with IGFC Gen, Rahat who ordered the release of five persons on the spot while he assured the release of others in a week,sources confirmed.