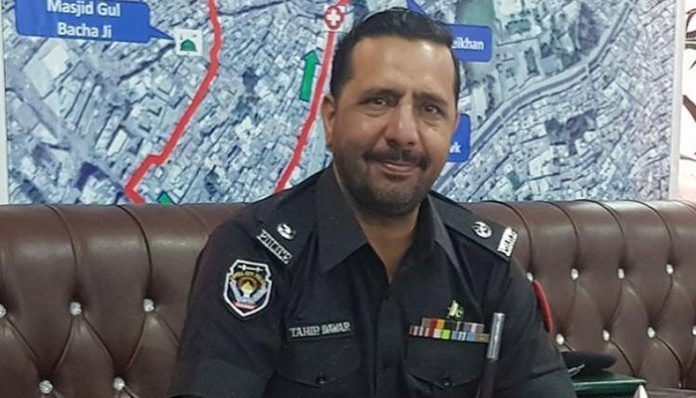 Zaher Khan
ISLAMABAD: Superintendent of police (SP) Tahir Khan Dawar, of the Khyber Pakhtunkhwa had been kidnapped by unknown person from the capital of Pakistan on Friday.
Senior police officer SP Mohammad Tahir Khan Dawar has been missing since Friday evening.
He had gone with his driver to Islamabad from Peshawar on Friday afternoon.
He was staying at his residence located in Sector F-10 and went for a walk in the evening at approximately 8 PM.
but he never returned home.
The cellular phone of the SP was switched off around 8 pm Friday
No progress has been made in tracing yet.
People of Waziristan on Monday staged a demonstration to protest and demanded of the government to recover him.
Mohammad Tahir Dawar, belong to tribal Region of district North Waziristan.