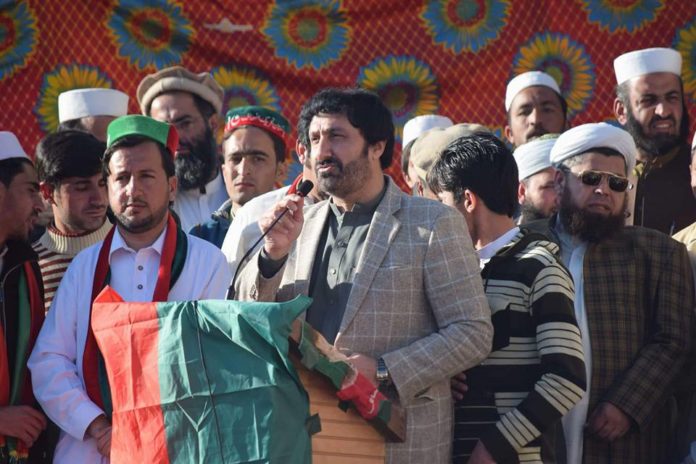 Nasib Shah Shinwari
LANDIKOTAL: Criticizing the representatives of NA-45, the president of FATA Olympic Association and the leader of Pakistan Tehrik-e-Insaf FATA Shahid Shinwari has said the people's representatives did nothing for the welfare of people and the locals were yet facing a lot of big issues in Landikotal.
Shahid Shinwari was addressing a gathering of Shinwari tribe in Peshawar where prominent Shinwari tribe elders, civil society members, senior government officers of Shinwari tribe were present.
He said from the last many years the elected members of Khyber Agency were making big promises with the people but in fact they have not resolved the issues of People.
He said the people in Landikotal were facing drinking water difficulties which needed to be settle down on priority basis but the elected members were using their seats and influence for their self-interests and they have ignored the whole community.
He said a couple of days before a government officials had disclosed to me that despite the present elected members were belonging from the top business community in area but they were yet obtaining developmental contracts of only Rs.4.00 million which show their failure and dishonesty with the people .
He urged the people in Landikotal to make their selves politically aware and motivated to elect eligible and honest persons in the upcoming general elections.