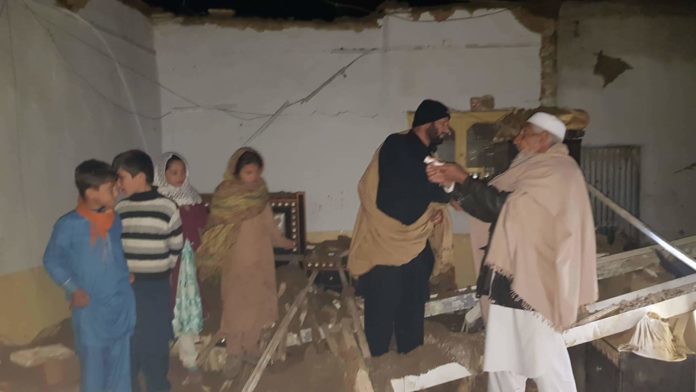 Shamsul-Amin Pirzada
LANDIKOTAL: A young lady along with his one-year-old son sustained injuries in a roof collapse incident in the Pirokhel area of Landikotal as a fresh spell of rain hit parts of Khyber Pakhtunkhwa, official sources said.
Line officer of Landikotal tehsil, Swalzar Khan Afridi told that roof of a room in Ismail's house collapsed in the Piro Khel area in Landikotal on Sunday midnight, burying a young woman and her minor son under the debris.
He said when they reached the scene, the locals had retrieved the buried persons alive from the wreckage while her son was miraculously survived uninjured from the destroyed room. The injured lady was rushed to the district headquarter hospital in Landikotal where the doctors referred her to the hospital in Peshawar.
The victim was identified as the wife of Osman Ali son of Ismail resident of Piro Khel.
it may be added here that this was the fourth rain-related incident that occurred in Landikotal during the last two days.