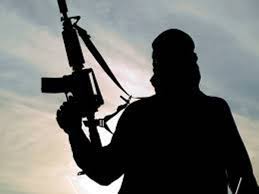 WEB DESK
TORKHAM: Three relatives of a slain journalist have been killed in a shooting by unknown gunmen in Afghanistan's western Ghor province, AIHRC said.
According to Afghan Independent Human Rights Commission (AIHRC), One of Aimaq's brothers and two other relatives, including a minor girl aged 12, were killed and 10 more people wounded and attackers also set the house on fire.
Bismillah Adil was a senior journalist, civil society activist and head of Radio Sada-i-Ghor in Afghanistan.
On Jan. 1, Bismillah Adil Aimaq, head of a local radio station, lost his life in an attack along a road in the city of Firoz Koah, capital of Ghor Afghanistan.
The Afghan Independent Human Rights Commission AIHRC, civil society and journalists community has called on the authorities to investigate the case.