Nasib Shah Shinwari
LANDIKOTAL: The federal minister of religious affairs and interfaith harmony, Dr. Noorul Haq Qadri has said that Pakistan and PTI government was safeguarding and providing basic rights to minority groups as per Islamic laws and regulations.
Dr. Noorul Haq was addressing two different ceremony held at Landikotal subdivision Jirga hall the other day.
Addressing to the oath taking ceremony of Landikotal press club, the federal minister said that journalists were the precious asset of the state but they should not be biased while reporting at their areas.
He said that tribal journalists sacrificed their lives side by side with the security force officials, Islamic scholars and the local tribal elders during the war against terrorism.
He said that when a journalistic was reporting unbiased then he/she could represent and serve his country or district truly. He said that journalist should avoid to be the secretaries of any public representatives or government official.
He also announced cash of Rs. 250000 for Landikotal press club and vowed that soon the construction of Landikotal press could be started as he has already discussed this issue with the relevant department and officials.
Talking to the gathering of the Christians community ceremony organized by minority groups at Landikotal Jirga hall, the federal minister said that Pakistani government was providing and safeguarding the minority groups rights following the Islamic rules and regulations.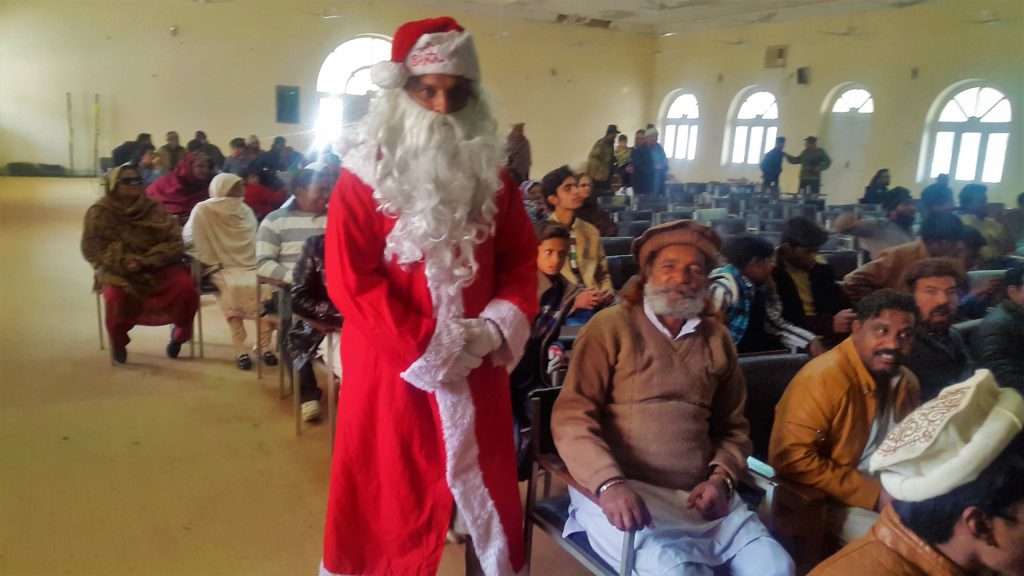 He said that western propaganda against Pakistan towards minority rights was false and basless. He said that the recent example of minority rights was the opening of Kartar Pur border for Sikh community living across Pak-India border.
Later he distributed Rs.250000 cash among the 50 poor families of Christians community people of Landikotal. He also announced and donated 500 pair shoes to the deserved Christians community people including children.
The Christians community members and leaders Arshad Mashih, Pervaiz Masih, Arif Masih and others applauded the federal minister for compensating and donating cash amount to the poor families of the minority groups on the eve of Christmas.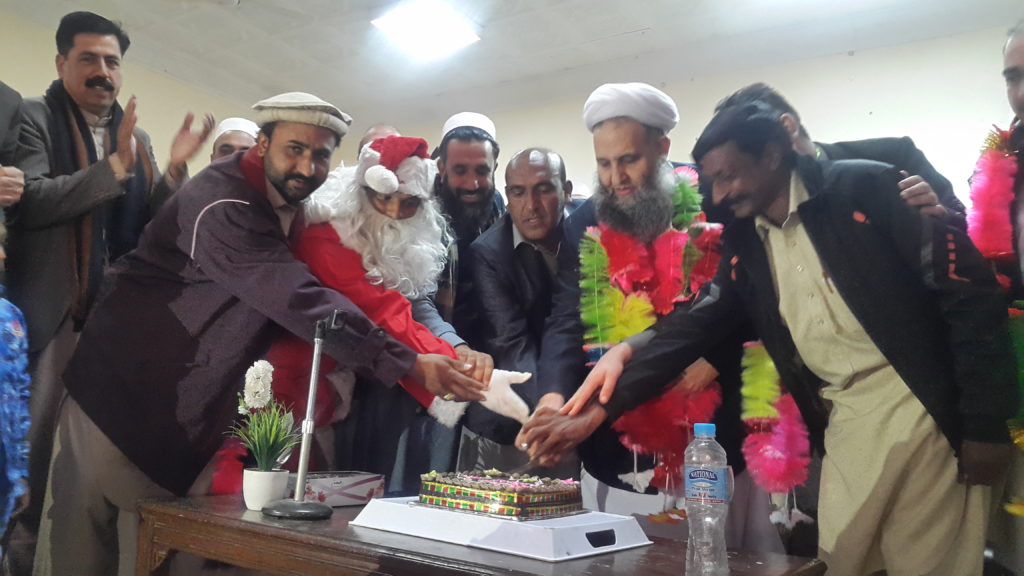 He said that Imran Khan, the prime minister of Pakistan has won the hearts of millions of Sikh people across world by announcing relaxation on Kartar Pur crossing point through which the Sikh would enter easily to participate at ceremonies and perform their religious rituals and obligations.
The federal minister said that Afghanistan government should stop external pressure and conspiracy against the regions and the people of both Muslim countries. He said that if Afghan government seriously work with Pakistan then peace was possible in the whole region.