Nasib shah Shinwari
LANDIKOTAL: The Landikotal press club cabinet on Saturday organized one day picnic and local music party on the bank of river Kabul in Nowshera district for the journalists to amuse them as they have been reporting conflicts and various local issues from a long time which had caused the physical tiredness and mental depression of journalists.
Khalil Khan Afridi, the president of Landikotal press club, Imran Shinwari, the general secretary of press club and senior journalists Farhad Shinwari,Qazi Fazlullah ,Ibraheem Shinwari addressed the journalists gathering and praised their journalistic work for the community and state.
The speakers said that the picnic and gathering of journalists like todays were essential because the journalistic work and reporting was a very tough job.
An artist of Peshawar Asad Khan entertained the journalists by playing Rabab (A musical instrument of Pashto being originated in Afghanistan) while the Pashto local singer Amin Gul Afridi sang the Pastho ghazals and songs which fascinated the participants.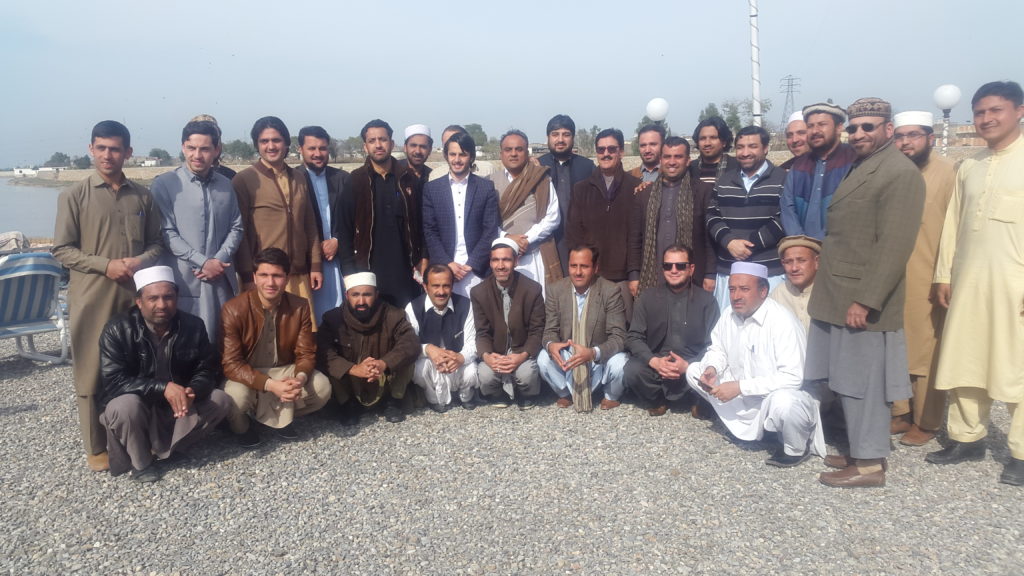 The journalists applauded the cabinet members of Landikotal press club for organizing the entertainment program for them and also praised the Pastho artists for their outstanding performance.