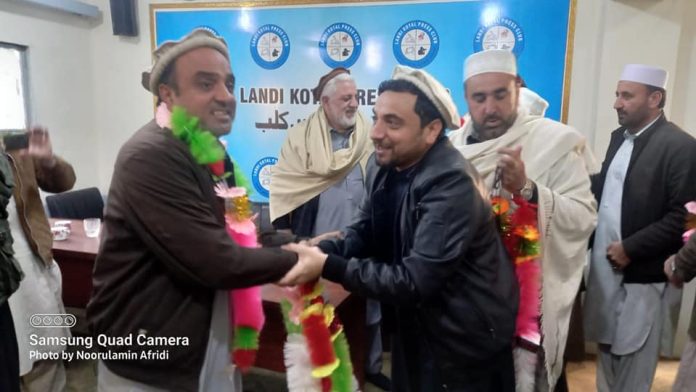 Fazal Amin Shinwari
LANDI KOTAL: Khalil Jabran Afridi has been elected as president while Umar Shinwari general secretary of the Landi Kotal Press Club during the annual election.
The elections were held under the supervision of Election Committee members Rahat Shinwari, Ashrafudin Peerzada and Wali Khan Shinwari.
36 members of the Landi Kotal Press Club participated in the election.
People from all walks of life, including Landikotal Provincial Assembly member Shafiq Shir Afridi, police officers, civil society members, the president of the bazaar union, political leaders, and social workers, also attended the results announcement ceremony.
They congratulated the newly elected office-bearers.