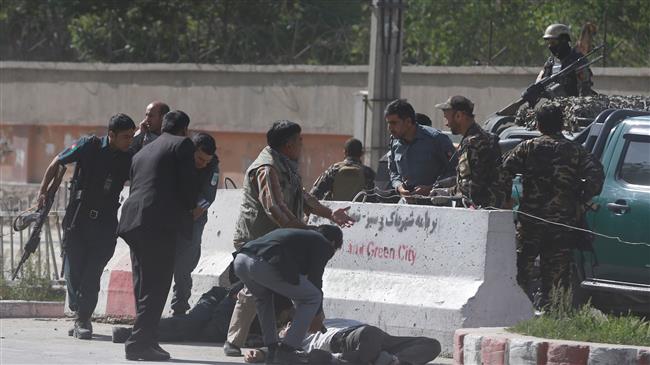 Fata Voice News Agency
TORKHAM: Two suicide attack targeting on National Directorate of Security (NDC) headquarters in Afghanistan's capital Kabul has killed 29 people and injured dozens others, including Nine journalists.
The first explosion was carried out by an attacker on a motorbike near the National Directorate of Security (NDS), the main Afghan intelligence agency.
Another explosion occurred 15 minutes after the first blast, which killed emergency medical workers and journalists who had arrived at the scene.
The Islamic State group (ISSI) said it had carried out the attack.
This is the fatal deadliest day for Afghan media.