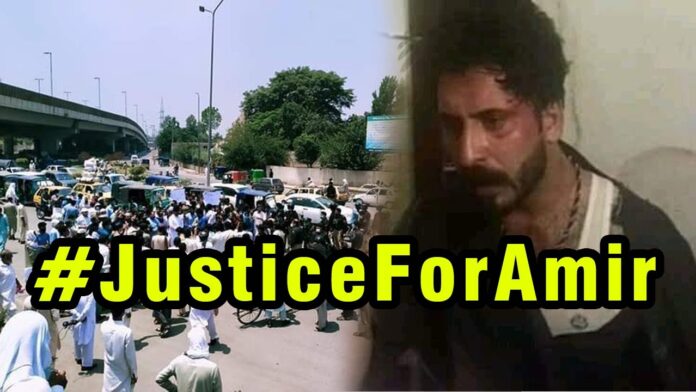 Amin Shinwari
TORONTO: Jazba-e- Ittihad Union of Journalists in Europe have strongly condemned the brutal violence of Khyber Pakhtunkhwa police who not only totured Aamir Tehkali but his immoral video was also viraled that sparked countrywide protests.
The video was viraled the other day in which KP police showed s Aamir,34, whose clothes were put off and asking to insult homself and show his backside of his body. The detained person was also marched in the police station wothout clothes.
Ikramuddin, founder and President of JIUOJEO said Amir alias Amiry of Tehkal viraled a video when he was drunked and used abusive language for Peshawar police officers. The video was uploaded social media.
Tehkal police arrested Amir alias and apologized for his wrong dead. Later the police showed his tortured body to public and aired the video in which was without clothes marching in the police station.
Ikramuddin said the police suppose to protect people but they misuse their powers.He said the accused had only verbally anused police when he was not sound health condition.
He said attitude of the illicit police towards a common citizen was not fit to deliver. He said it was failure of KP police department.
Ikram demanded of the Prime Minister Imran Khan, Chief Minister Khyber Pakhtunkhwa Mahmood Khan, IGP Khyber Pakhtunkhwa Sanaullah Abbasi police personnel involved should be fairly investigated and punish those stand responsible for it.