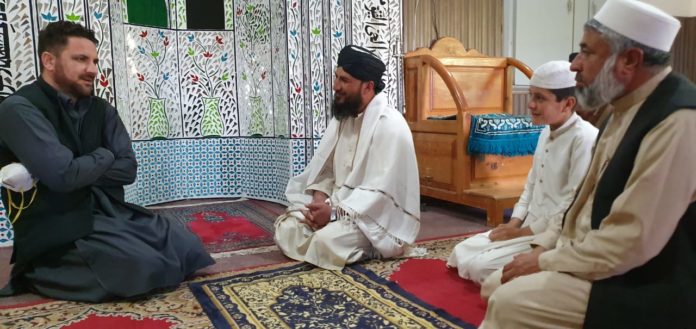 By Ashrafuddin Pirzada
LANDIKOTAL: Taking safety measures against possible Corona virus spread,authorities closed down all barber shops,hotels and banned sports activities in Khyber district,officials said on Thursday.
Assistant commissioner of Landikotal Muhammad Imran and additional assistant commissioner Shamsul Islam told this scribe by phone that they were running Corona awareness campaigns in various parts of Landikotal. They said mass awareness drive was underway on the third day in Landikotal to educate residents and help protect their lives.
Assistant commissioner Mohammad Imran said they have completed their preparations to provide medical assistantce if anyone diagnosed with the Corona infected. He said two quarantine centres have been established where health staff were on standeby.
"With the grace of almighty Allah a single Corona case yet surfaced in Landikotal but all government departments are on red alret to curb corona virus before it spreads in the rest of Pakistan",Imran maintained.
Muhammad Imran said they also distributed maskes among taxi and other vehicles drivers in Landikotal.
The official urged residents to avoid going out of their homes while those go out for urgent need should use mask.
The official said everyone should follow government instructions and adopt safety protocols. He said 12,000 health workers have been deployed in various parts of Landikotal to keep close contact with people traveling from one to another localities or abroad.
"An official notice is issued to all sports organizations and sports departments to postponed their sports activitities till April,5",said Shamsul Islam. He said barber shops and hotels in Landikotal and Torkham bazaars were closed for fifteen days.
Additional assistant commissioner of Landikotal Shamsul Islam told The News that they met with prayer leaders and ulema to take less time while they deliver their Jumma congregations and Khutba.
The official urged people to keep their children imside homes and provide them hygenic food items.