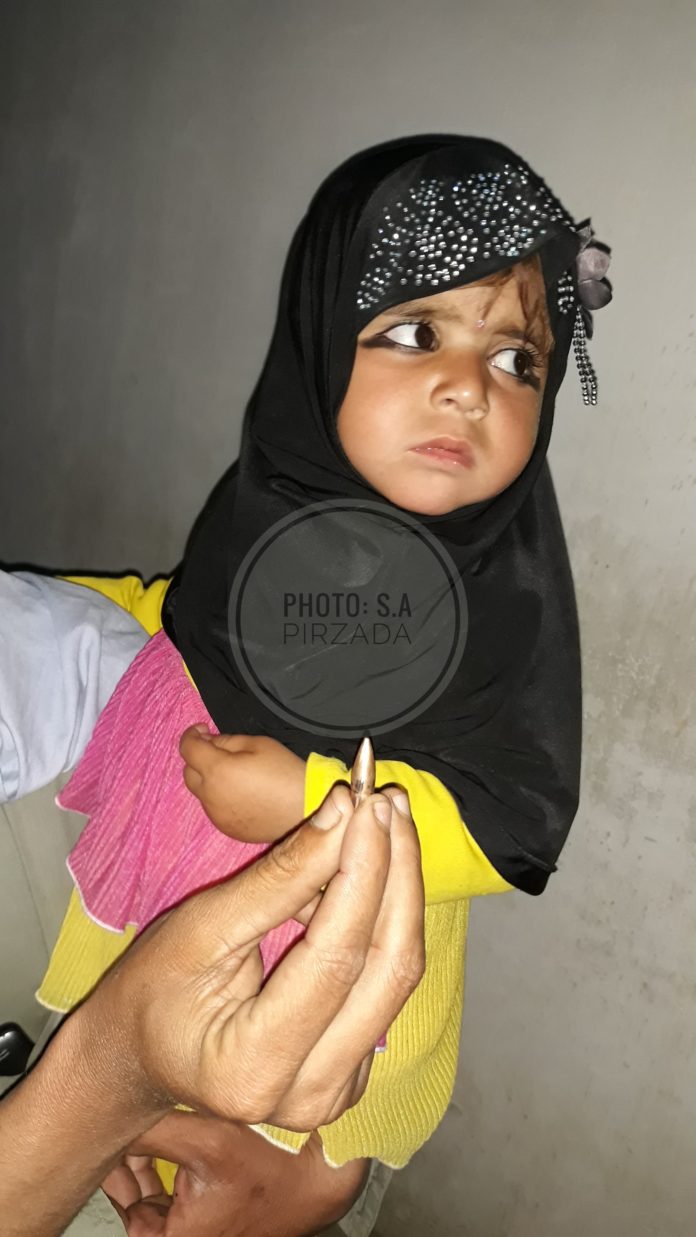 Shamsul-Amin Pirzada
LANDIKOTAL: A two-year-old girl sustained injury when a bullet fired from an unknown pace hit her in Pirokhel area of Landikotal in Khyber Agency, sources said.
Hamayun khan, a medical technician while talking to Fata Voice said that the granddaughter of Rustam resident of Pirokhel of Landikotal was brought to his clinic for medical treatment.
He said, according to the victim's father, Tajuddin, his daughter was playing in her house that all of a sudden a stray bullet of a gun fall over and hit her. The bullet was fired from unknown location, he maintained.
"She was rushed to his private clinic in Pirokhel and know she is out of danger as bullet had scratched the upper surface of her thigh scan", Khan declared.
It is pertinent to mention here that in past certain aerial firing incidents had taken precious lives of people in the area. Residents appealed Landikotal administration to impose strict laws against such practices.