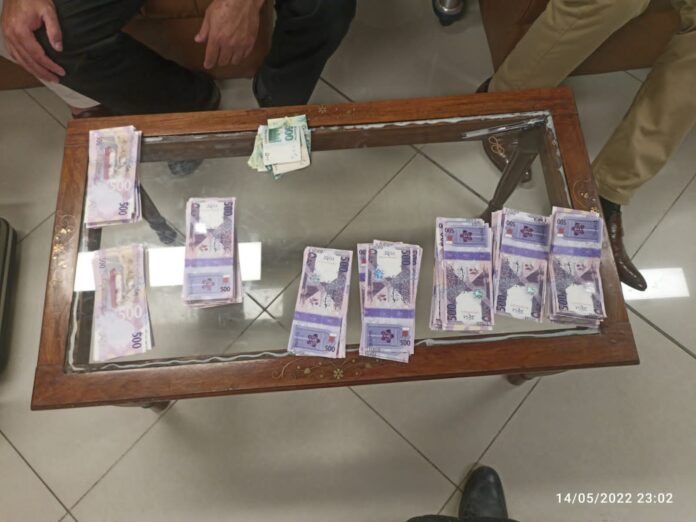 By Ashrafuddin Pirzada
PESHAWAR: Pakistan custom at Bacha Khan Airport foiled a bid to smuggle foreign currency from Pakistan and arrested on Sunday.
Customs spokesman Sohail told this scribe that a passenger named Imran Khan, Passport No. 1570-65304-1 resident of Dir Upper, was trying to depart for Qatar via Qatar Airlines. He said after giving him an opportunity to declare the currency at the Currency Declaration Desk at the Departure Hall and his baggage was searched for suspicion which led to the recovery of 146000 Qatari Riyals.
He said the passenger was asked to show legal possession of the currency but he failed to present the legal documents. He said the currency has been withheld and the accused had been arrested by the Customs staff at BKIAP for further legal proceedings under the law.