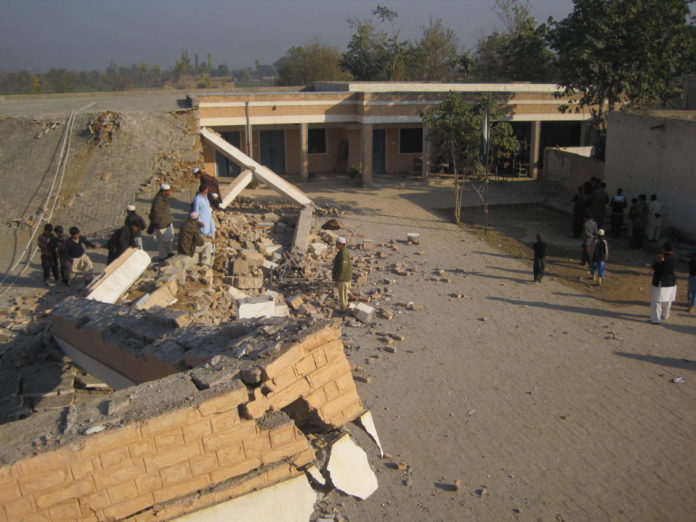 Shamsul-Amin Pirzada
LANDIKOTAL: Three classrooms and a veranda were destroyed in a water geezer explosion took place in the lone Government Grils Higher Secondary(GGHS) school in Landikotal early in the morning officials said on Wednesday.
Tehsildar Landikotal Asmatulllah Wazir told this scribe that a water geezer exploded due to over heating in the school early morning around 6 am. He said no casualty was reported as no student and other staff were present at the time of explosion.
The school staff told media that the explosion took place before their arrival to the school,however, independent sources said that the blast was of a high intensity heard far and wide.
Three classrooms and a veranda were severely damaged in the blast while other building received cracks,the sources confirmed.
Assistant commissioner of Landikotal Muhammad Imran Khan and tehsildar Asmatullah along with inquiry team visited the school in collected the evidences. He said an inquiry has been launched to reach to the real reason behind the explosion. He said technical experts would come up with the final results in few days. He said they were taking the incident very serious and would not spare those who violated.
Asmatullah said no arrested was made as the incident was of a natural disaster.