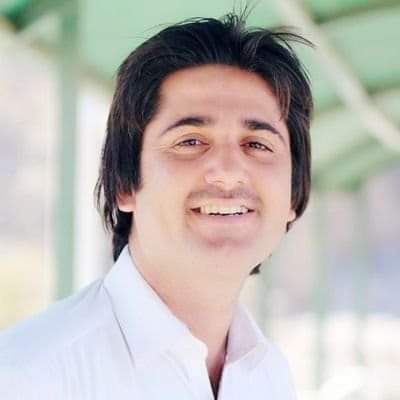 By Ashrafuddin Pirzada
LANDIKOTAL: Journalist affiliated with Landikotal press club in Khyber tribal district receiving threatening phone calls after he uploaded Pashtoom Tahafuz Movement(PTM) leader and parliamentarian Ali Wazir speech video on his social media wall.
speaking with fellow journalists here on 9Saturday Mehrab Shah Afridi said that he covered a set-in where MNA Ali Wazir spoke to a crowed gathered against the killing of a Landikotal resident.
Afridi said as he uploaded the video speech of Ali Wazir,who is active PTM leader, he received first phone call from Malaysia,warned him of dire conseques.
"As a phone number(0060187907124)from Malaysia apeared on his cell phone screen he picked up it and without saying other things he told me why i uploaded Ali Wazir's video on my social media wall",said Mehrab. He added that without his explanation the unknown person used harsh and abusive language for the video he uploaded.
The Landikotal based journalist,working with print,radio and online media outlets, said the phone caller from Malaysia told him that the count down of has started.He said that in one day he received five phone calls because he cut off several time the phone calls as he did not want to hear abusive language from the person he did not identified him self.
Mehrab said the caller told him he was calling from Malaysia and soon he would reach to him to assasinat him,adding that why he uploaded MNA Ali Wazir speech on his page who was speaking to the protest sit-in in Landikotal.
Fellow journalists from tribal districts and
Freedom Network demand protect for Mehrab Shah Afridi.They urged the Malaysian embassy in Islamabad and the the Khyber Pakhtunkhwa government to track down the caller and hand him to justice for threatening the tribal journalist.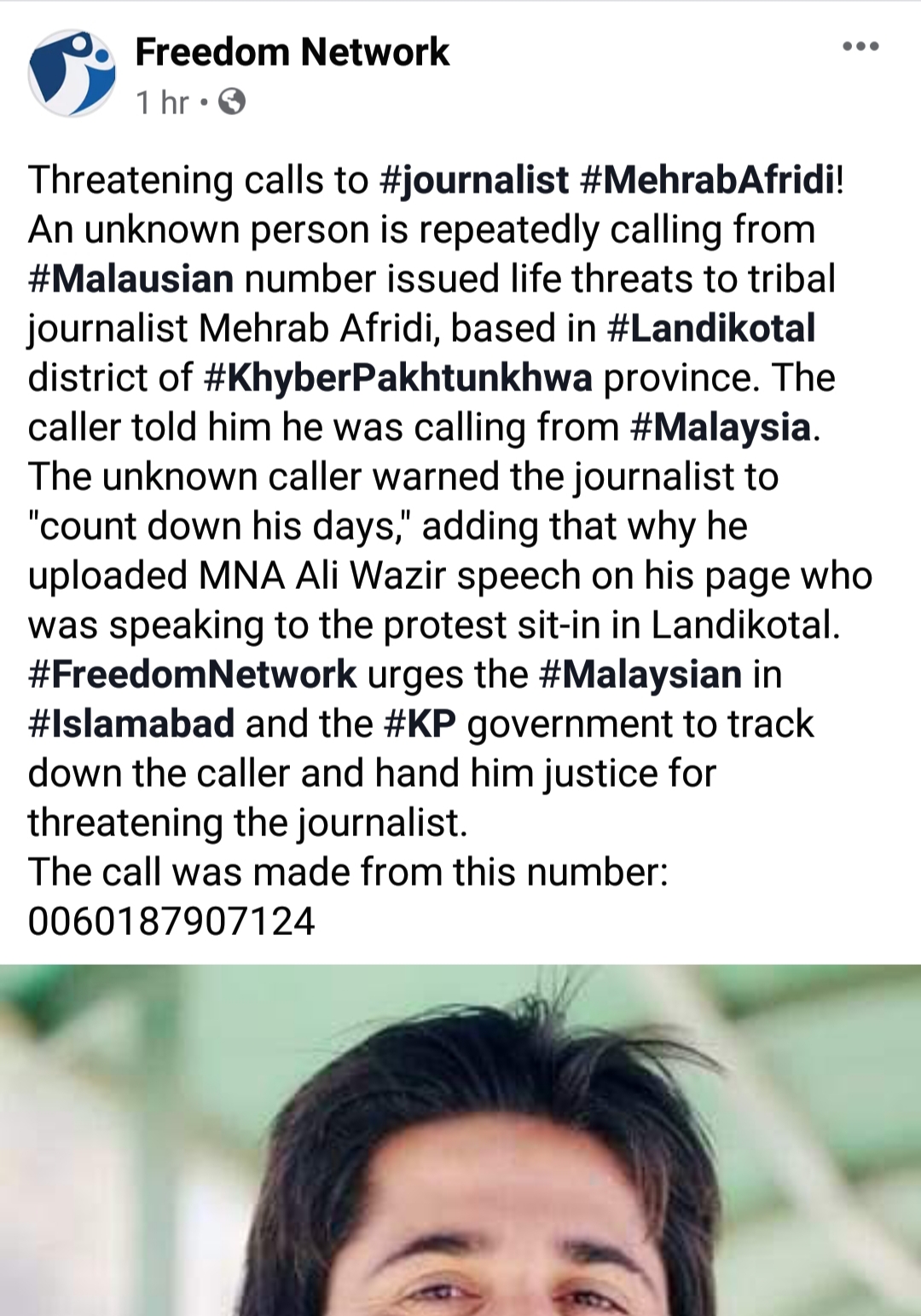 Mehrab Shah Afridi have registered First Information Report(FIR)in Landikotal police station.