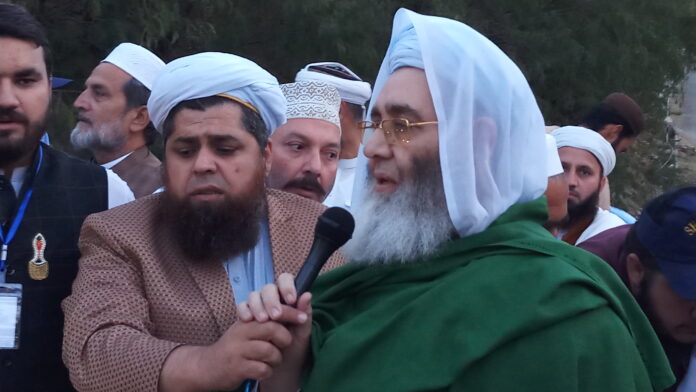 Ashrafuddin Pirzada
The main procession was organized by Ahle Sunnat Waljumat in Landikotal. Former senator Hafiz Abdul Malik Qadri led the procession which started from Darabr Alia Perokhel sharif of Landkotal and after passing through its traditional routes on Pak-Afghan highway it culminated at Katakushta locality in Jamrud police jurisdiction.
Speaking on the occasion, the religious scholars and Sajjada Nasheen of Darbar Alia Qadri Pir Hafiz Abdul Malik Qadri and Sahibzada Allama Muhammad Adnan Qadri said that the French president committed a crime against all Muslims in the world and he should stand responsible for his heinous anti-Islam agenda.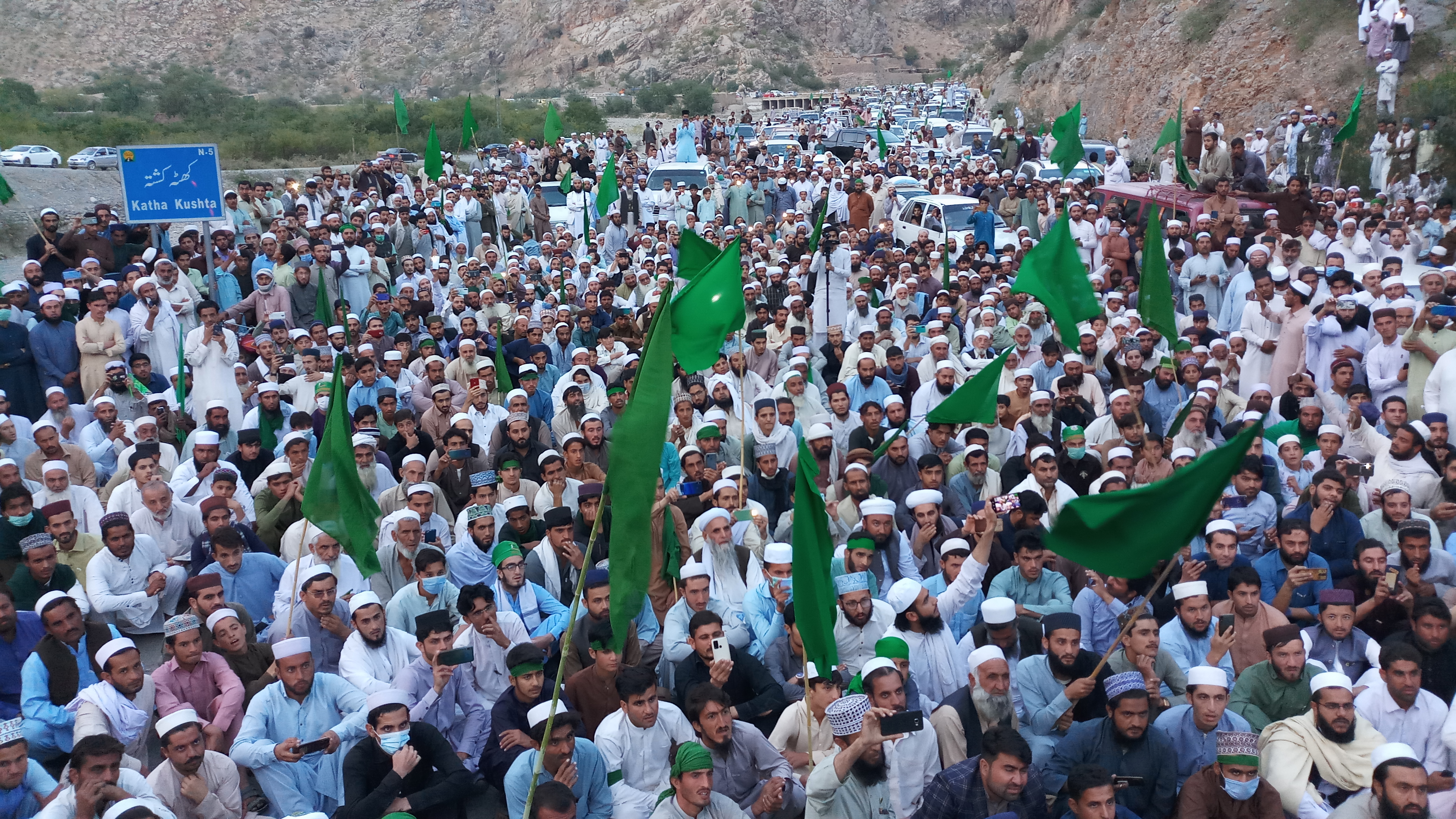 Earlier, few verses of the Quran were recited after it Nazim Noor Habib Qadri recited Naats and paid a warm homage to Prophet Muhammad (Peace Be Upon Him).
The participants were holding green flags and chanted full throat slogans in favour of the holy prophet Muhammad(PBUH) and against the anti-Islamic statement of the French government.
Pir Hafiz Abdul Malik Qadri said that the French president provoked Muslim sentiments. He said Muslims around the world were united on the point that their prophet was innocent and those who try to draw his scatches would not be successful. He said Muslims could not afford to let anyone to commit blasphemous sketches of their prophet.
He said Muslims should give a reasonable response to the French government so that they could not repeat the act.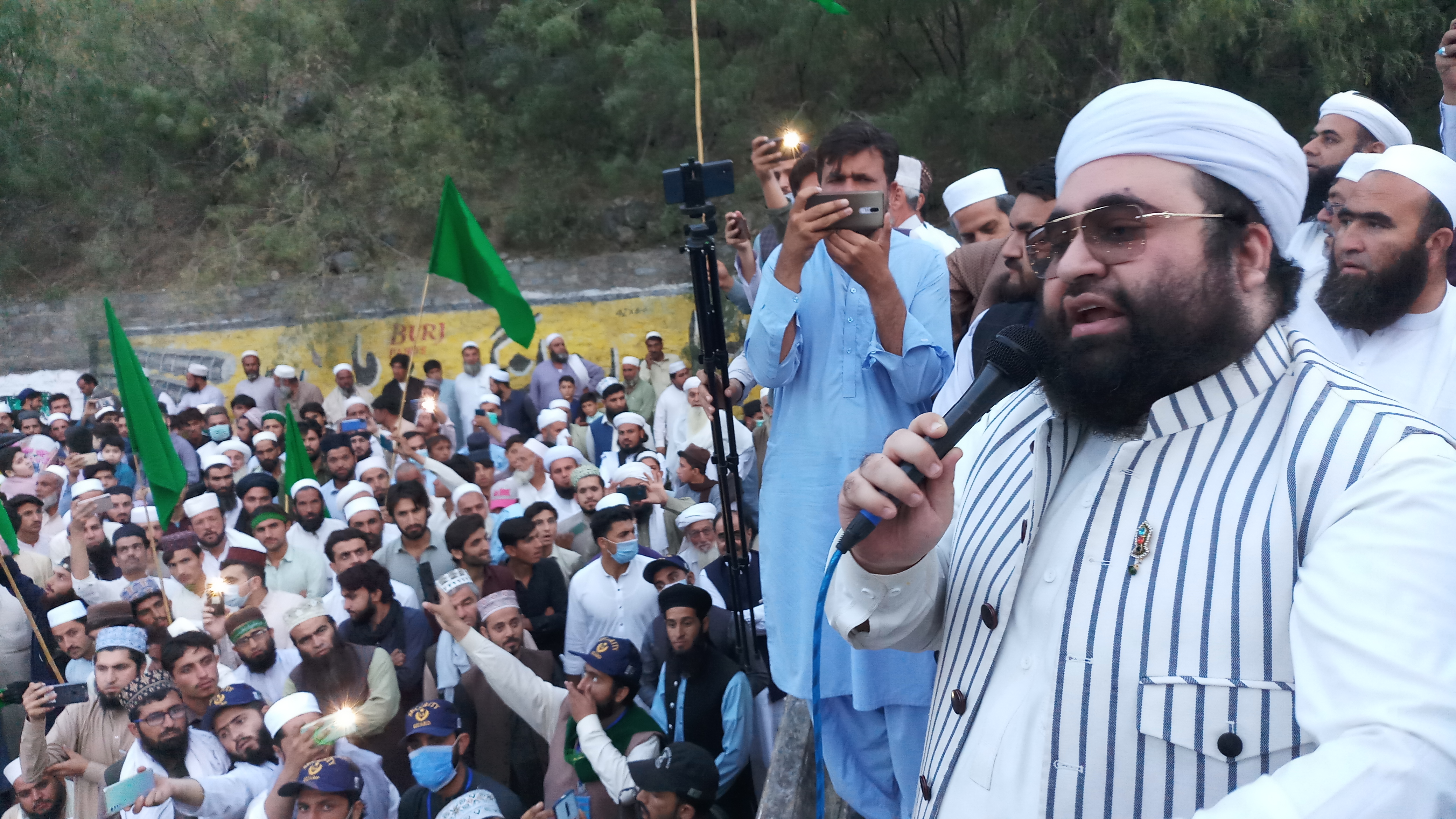 Allama Adnan Qadri said the holly prophet was beloved of each Muslim and will sacrifice their life for his dignity. He categorically condemned the attitude of the French president and said that he should apologize to the whole Muslim world. He said they would take up the issue at every forum. He said All world should know that they would not compromise anyone tries to make false sketches of their prophet.