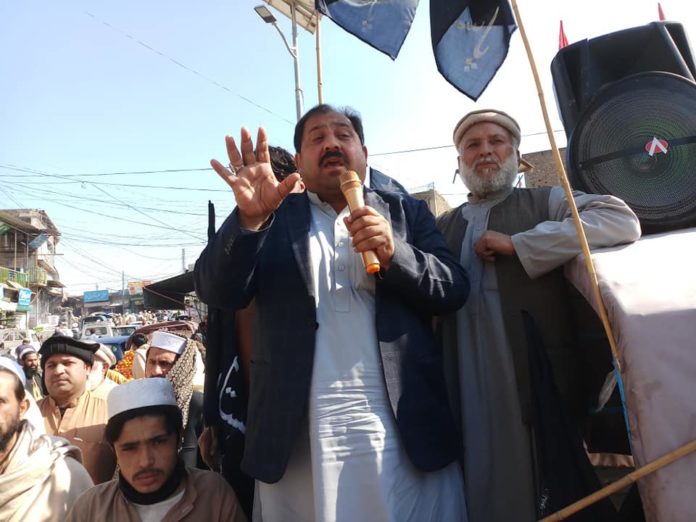 Shamsul-Amin Pirzada
LANDIKOTAL: The shopkeepers of Landi Kotal Bazaar and social activists staged a protest demonstration here on Sunday against the suspension of power supply to their shops and lacking basic facilities in Landikotal hospital.
Holding black flags, the protesting shopkeepers and social activists chanted slogans against lacking facilities in the district headquarter hospital and power disconnection to Landikotal main bazaar for the last three years.
The protest led by Abdur Rehman, the general secretary of Pasban Khyber Pakhtunkhwa.
Addressing on the occasion Abdur Rehman, Tayyab Khalil and Kaleemullah, the general secretary of Pasban Khyber district criticized parliamentarians and other concerned high-ups for their failure to negotiate on behalf of the traders for the restoration of power supply to the historical Landikotal bazaar.
They also accused Tribal Areas Electric Supply Company's officials of obstructing the restoration of power supply to Landi Kotal Bazaar.
Regarding the district headquarter hospital the speakers said that in this modern era Landikotal dwellers have been kept deprived of basic life facilities. They added that tribal people now well-awarded and they could not be misled with empty slogans anymore.
They demanded the government to restore electricity to Landikotal bazaar and provide basic facilities in the Landikotal hospital to reduce miseries of the locals.