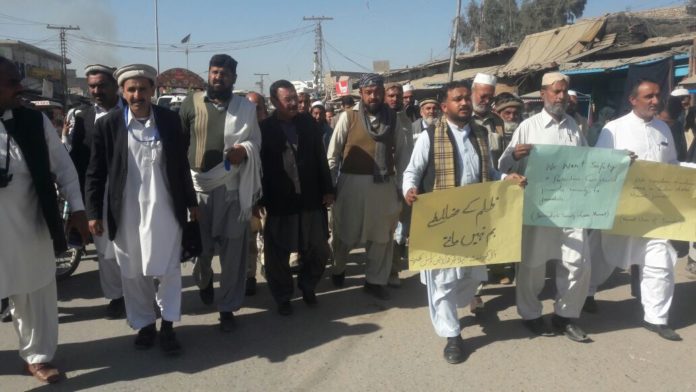 Fata Voice News Agency
LAKKI MARWAT: Journalists, locals and civil society members hold a protest demonstration on Wednesday against the attack on a local journalist.
According to sources and local journalists a large number of locals and journalists gathered in Lakki Marwat and chanted full throat slogans against the persons who attacked the journalist 'Ghulam Akbar.
The protesters also criticized the police for not arresting the attacker who has identified as Faisal Kamal.
It is to mention here that Ghulam Akbar has published a news report about a cash award of Rs.20 million if someone arrested the killer of Dr. Asma Rani which made Faisal angry and resulted that he attacked the journalist at Media club.
Meanwhile the journalists across country have also condemned the attack on journalist and demanded the authorities to arrest the attacker.