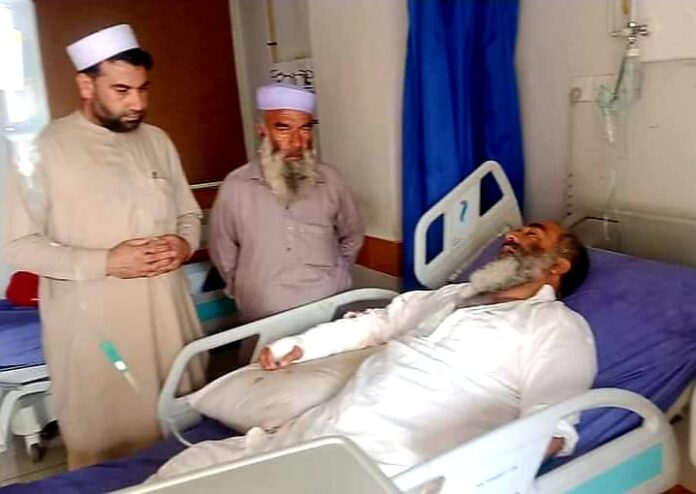 Ashrafuddin Pirzada
LANDIKOTAL: Unidentified gunmen shot and injured a social worker and polio supervisor late Thursday night in Ashkhel village of Landikotal tehsil in district Khyber, police sources said on Friday.
According to the sources, Banaras Khan Shinwari, who is polio supervisor and chairman of Landikotal Falahi Tanzeem, was at his hujra(guest house for males) with guests when a few gunmen opened indiscriminate firing from outside the compound aiming at the main gate.
Sources said the incident took place around 8 pm when Banaras Khan, his son, and another person were present at the Hujra lawn. Gunmen all of a sudden opened firing at the main gate and fled the scene.
As a result, Banaras Khan was wounded and luckily the other persons with him were safe in the incident.
As the incident happened police reached the site and cordoned off the area. They collected the evidence. Banaras Khan was rushed to the district headquarters hospital in Landikotal wherefrom he was shifted to Hayatabat Medical Complex Peshawar. No group or individual yet claimed responsibility for the attack. Landikotal police station police officer Ayaz Shinwari told Fata Voice News that after due legal process Landikotal Police would register FIR and proceed with the case.
However, no arrest has yet been made in the firing case, Sources added.