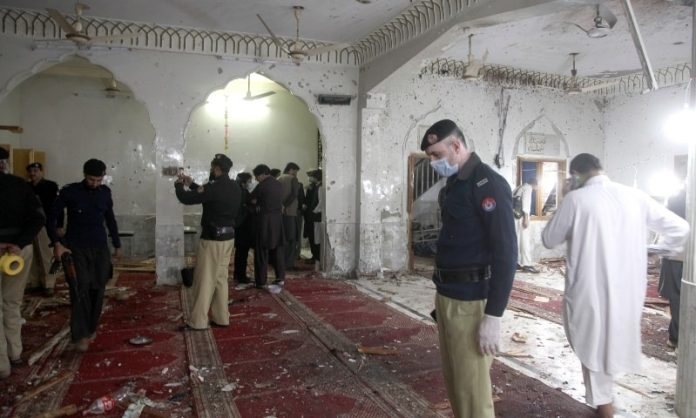 FAZAL AMIN SHINWARI
Peshawar: Two alleged suicide bomber facilitators who were linked to the Peshawar Police Lines explosion in January of this year have been detained by law enforcement authorities.
According to sources, one of the detained suspects, Malik Saad, a native of the Afghanistan province of Nangarhar involved in the suicide bombing. Police intercepted the man when he attempted to flee abroad. His passport and other documents that were recovered from him were confiscated by officials.
The other suspect, who is from the Khyber district was taken into custody in Peshawar Hashtnagri.
On January 30, more than 95 people, mostly police personnel, were martyred and more than 190 were injured in a suicide attack in the Peshawar Police Lines Mosque during Zuhr prayer, while The mosque's structure was also seriously damaged.