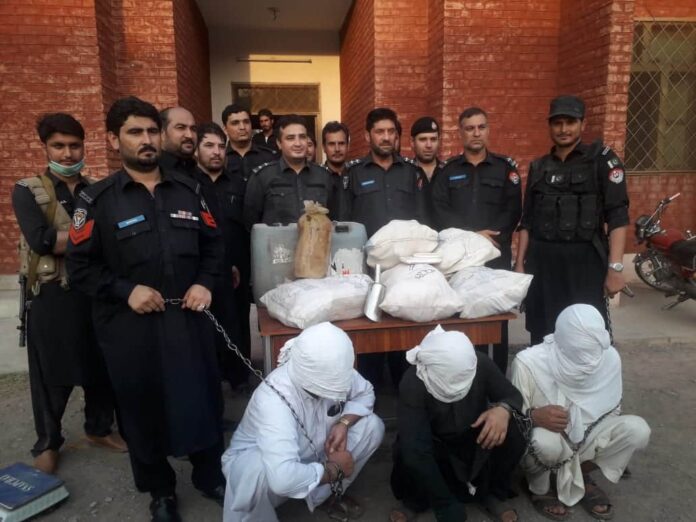 Ashrafuddin Pirzada
DISTRICT KHYBER: Police raided a heroin making factory in Shahkas area of Jamrud tehsil and recovered a huge quantity of narcotics items,officials said on Tuesday.
District Police Officer doctor Muhammad Iqbal told The News that on the basis of tip of Jamrud police raided a compound in Shahkas locality where heroin factory was established. He said during search police recovered 32 kilogram heroin,30 kilogram other heroin making chemical and 15 kilogram liquer. He said three persons were arrested on the spot. Those arrested were identified as Riaz and Mahazullah,Afghan nationals and Minar Afridi,resident of Shakas Jamrud.They were sent to Jamrud lock up and investigation started.
Iqbal said following the Inspector general of Khyber Pakhtunkhwa doctor Sanaullah Abbasi and Peshawar capital city police officer Muhaad Ali Gandapur they have launched a missive anti narcotics operation in district Khyber.He said so far they have seized a huge quantity of of contrabands and arrested a number of drug dealers.DPO Khyber lauded Jamrud police efforts who successfully recovered heroin and heroin processing equipments in the raid.