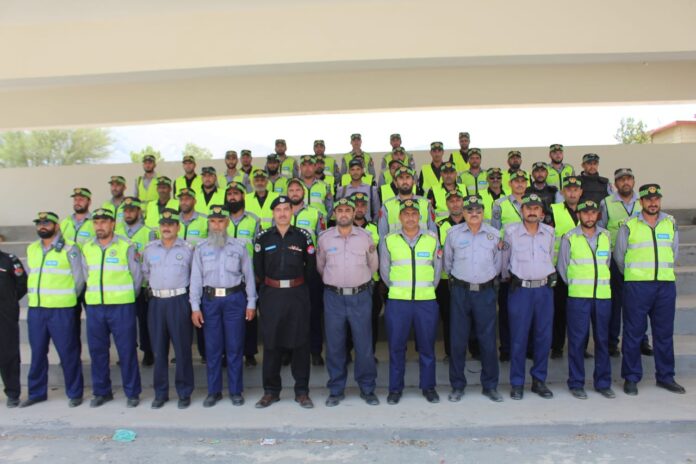 By Ashrafuddin Pirzada
LANDIKOTAL: First batch of thirty members traffic police squad have completed their training and started formal petrolling from Matni Peshawar to Torkham border on Wednesday officials s.aid.
District Police Officer doctor Muhammad Iqbal told Fatavoice that thirty police officials belong to district Khyber have completed six months tough training. He said graduated police officers were included of sub-inspectors,assistant sub-Inspectors,head constables and sepoys who were provided modern training before they go to field.
The official said that all the selected traffic squad were trained to use modern gadgets and ensure proper traffic syatem in the district.
"In the first three months the traffic police would run different kinds of awareness sessions to educated drivers and other citizens of traffic laws and rules. He said five well trained senior traffic police from Peshawar were also inducted in district Khyber traffic police to supervise the newly trained police. He said in the first six months traffic police would not fine those violate traffic laws but police officials would guide the driver to obey traffic laws.
DPO Iqbal said today(Thursday) IGP would formally inaugurate district Khyber traffuc police headquarters.
Erlier, the graduated traffic police first batch received certificates and prizes from Inspector general of police the other day.They later met with district police officer doctor Muhammad Iqbal at his office at Shah Kas location in Jamrud.They were briefed about the field experience and directed them to serve people.