Nasib Shah Shinwari
LANDIKOTAL: Making the environment green and clean, the political administration across Fata has kicked plantation campaign in the various agencies of tribal regions on Wednesday.
A ceremony in this regard was organized at railway station where Niaz Muhammad, the assistant political agent of Landikotal with other officials of the Khyber Agency forest department officialy launched the plantation drive by planting a tree.
Talking on the occasion the APA of Landikotal Niaz Muhamad said that we should grow more and more plants and tree to make our environment green and clean which was essential for human life
According to the officials of Landikotal administration, some thirty five thousands plants and tree of various kinds would be distributed among the locals of Landikotal.
The officials said this number of trees would be increased to one hundred thousand trees to increase the number of trees in the area.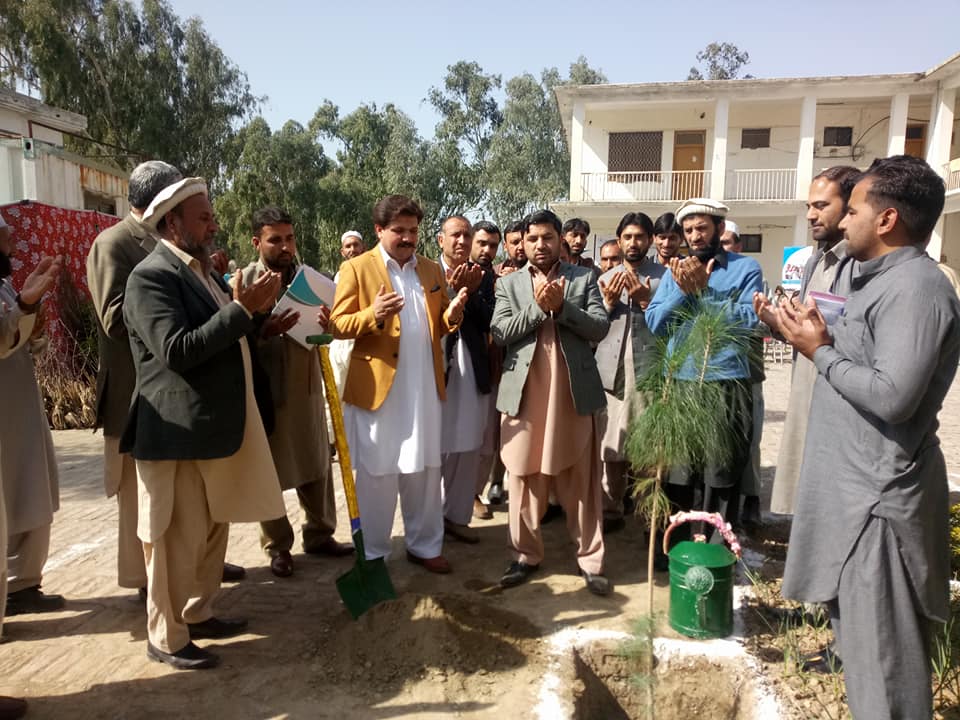 The officials urged the locals to plant the trees with a message to take care of these trees to make a pleasant and pollution free air and environment around us.
Meanwhile the plantation drive opening ceremony was also held in Mohmand Agency where the additional political agent Hamid Ur Rehman, forest rang officer Nazir Khan, agency secretary PRC Mohammad Fauzee Khan, agriculture office Javed and coordinator HUJRA organization Sajid Ali planted a tree and formally launched the plants growing campgaing in the agency.
Talking on the occasion, the officials of the political administrative officials urged the people to plant the tree in the best favor of common people and their selves.
The officials said that every citizen should grow a plant/ tree to increase the greenery of area.