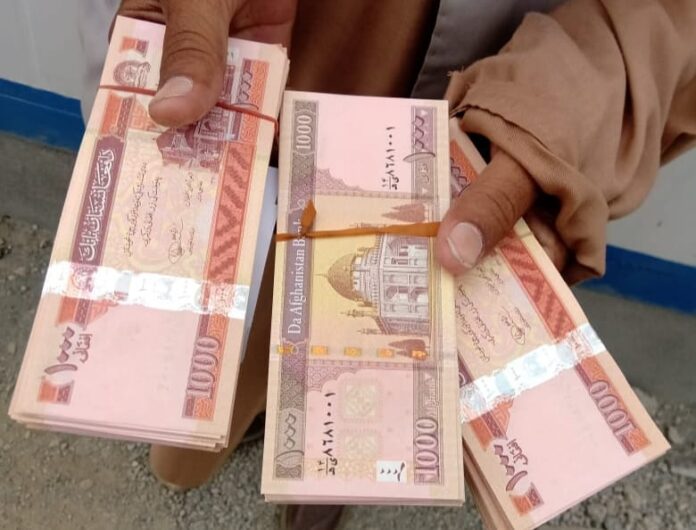 Nasib Shah Shinwari
LANDIKTOAL: The Pak Afghan border Torkham authorities have informed media that they have recovered Afghan fake currency notes worth 0.3 million 'Afghani' from local labor who was illegally carrying the money to Afghanistan here on Friday.
Sharing the details of the fake currency seizure, Musarat Hussain Shinwari, a police official told that they have arrested the man who was smuggling the fake Afghani currency and sent them to Landikotal sub-jail.
The currency was recovered from a man at Nadra/NLC scanner area in Torkham. The official said.
When asked by this scribe that how they identified that it was fake currency, Shinwari replied that NLC had a machine and when the currency was checked through this digital machine, they found the currency was fake. Police official stated
Further investigation has launched from the smuggler and the police personnel at Torkham border have further tightened the checking of Luggage and other goods passing through Torkham border.
Sources said that the local labor who was carrying the fake money was not aware of the currency as the local man had also an eyesight issue and could not find that the currency was fake.