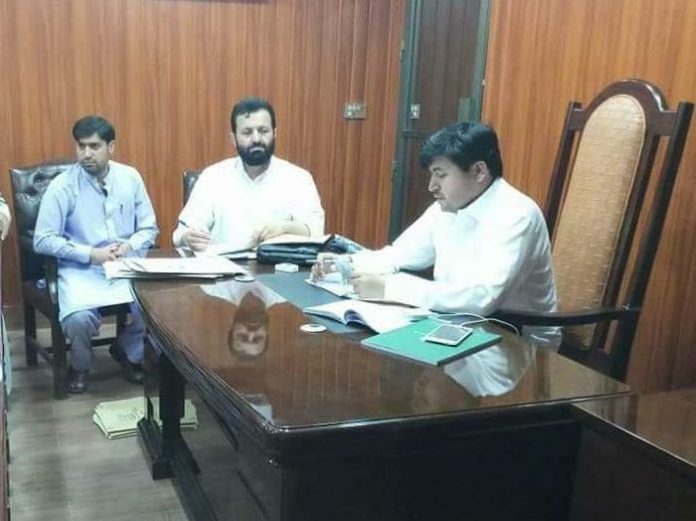 Shamsul-Amin Pirzada
LANDIKOTAL: Implementing the rules and regulations issued by Election Commission of Pakistan the returning officer of NA-43 removed election contesting candidates banners and party flags from various state owned buildings and other installations on Tuesday.
Assistant commissioner of Jamrud Khyber district Zahid Usman Kakakhel,who is also a returning officer for NA-43, told media that on the directives of high ups he constituted a raiding party and visited various localities in Jamrud constituency.
He said they also used heavy machinery to remove banners and flags from high places including electricity poles and multi stories buildings.
Kakakhel said he had prior issued notices to all candidates to abide by the election rules set for the general elections. He said around ten thousands flags,banners and panaflex were removed from various localities in Jamrud. The candidates' supporters had used government buildings,electricity poles,roadside buildings and top-head water tanks.
"In my next step to enforce law i would summon candidates to appear and submit their written bonds for their illegal activities. He said candidates would face disqualification for their illegal activities in election process if they found not abide by the laws.He said he would not compromise on the set rules by the election commission of Pakistan.
Requesting the voters and candidates returning officer Zahid Usman Kakakhel said that he and his all staff including levies,Khasadars and media were well prepared to play their due role to ensure a peaceful and fair elections ahead.
Kakakhel urged other assistant commissioners and returning officer to take strict action and mark a history of fair and free elections in their respective constituencies in the rest of ex-Fata districts.