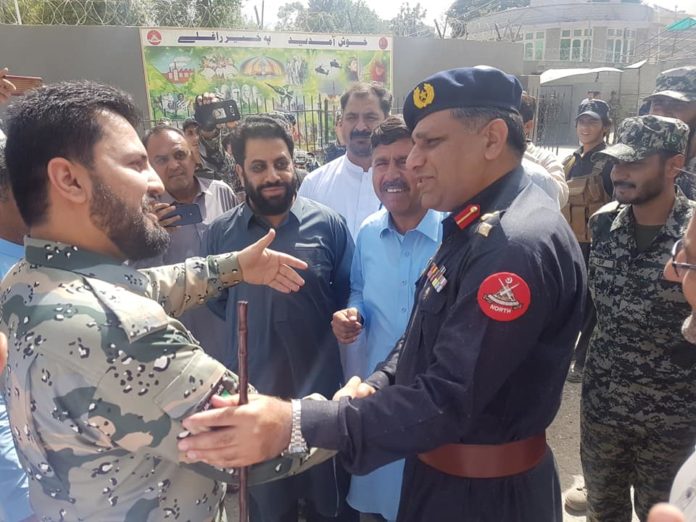 Shamsul-Amin Pirzada
TORKHAM: The officials of Pakistan and Afghanistan on Saturday exchanged bouquet of flowers and sweets at the Pak-Afghan border Torkham marking Eid-ul-Fitr being observed in both the countries.
On the day of Eid-Ul- Fitr, the Torkham administration officials flanked by the forces representatives exchange Eid greeting with Afghan counterpart at the border and as goodwill presented them a box of sweets.
Pakistan and Afghanistan are the two brotherly neighboring countries and will always share together moments of joy and grief, the Afghan official remarked.