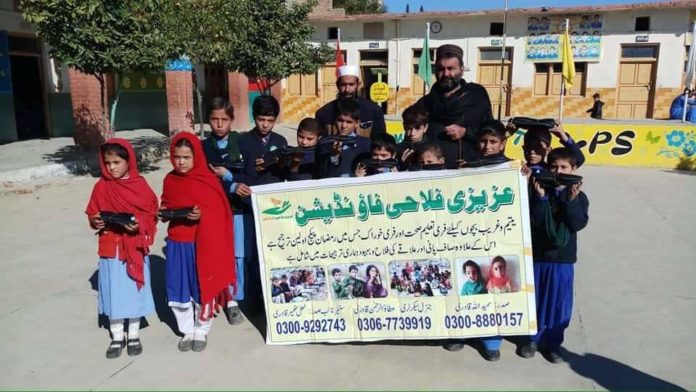 By Ashrafuddin Pirzada
LANDIKOTAL: Azizi Falahi Foundation distributed school shoes among orphans in Landikotal on Monday.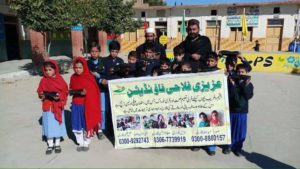 Azizi Falahi foundation president Sameedullah Shinwari said that they have
School shoes among 87 orphans in Khushal public school, Leeds high school, Shinwari Model school and Ammar Shaheed high school in Landikotal tehsil.
He said the aim of the shoe distribution was to encourage the poor and orphans to seek education. Shinwari said they would soon distribute more winter items and food packages among school children who deserve them. He said they had distributed stationary a month ago to poor children in Lamdikotal. He said they have also started Madrassa(seminary) in Pirokhel village where girls and boys were getting free Islamic and modern education. He said on his own resources he would contribute so those poor children could get proper schooling. Residents praised the Azizi Falahi foundation for helping poor students.