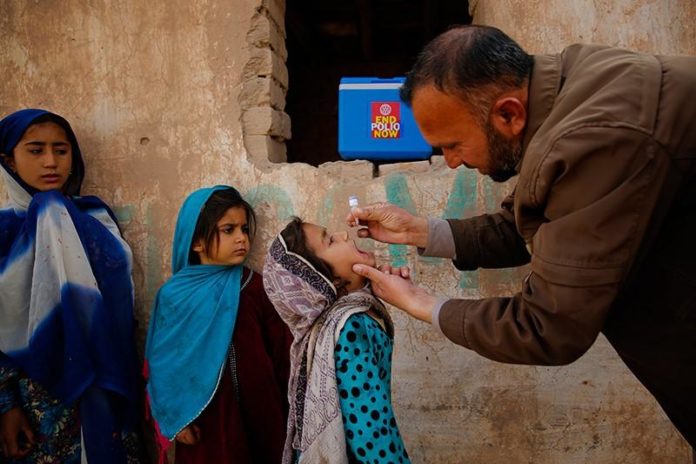 Anti-polio campaign launched to reach to the missing children in 9 districts
By Ashrafuddin Pirzada
LANDIKOTAL: In response to the polio cases raised to 64 so far in Khyber Pakhtunkhwa the Emergency Operations Center of Khyber Pakhtunkhwa (EOC) launched a four-day anti-polio campaign in nine districts from today(Monday).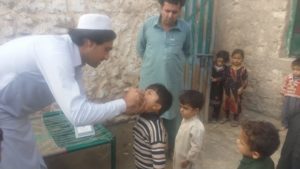 The Khyber Pakhtunkhwa polio eradicating office spokesman Aqeel Yusufzai said that anti-polio campaign would start from November 18, 2019 and will be continued till Thursday November 21, 2019,It said that the campaign would be followed by catchup of missed children on the fifth day in District Torghar, Kohistan Upper, Kohistan Lower, Kolae Palas, Shangla, Battagram, Abbottabad, Mansehra and Haripur.
Polio main Khyber Pakhunkhwa office spokesman Aqeel told this scribe that In the entire mentioned nine districts they would vaccinate total 1089664 children below the age of 5 years. He said 4800 teams comprising of 4162 mobile teams, 427 fixed teams, 182 transit teams and 33 roaming teams have been constituted.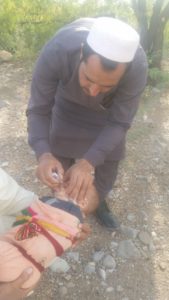 He said the anti polio campaign is focused on reaching and vaccinating every child for stopping transmission of virus and outbreak in the region.
Urging to cooperate with the polio teams the EOC Coordinator Abdul Basit said that continuous support of parents and caregivers is vital in the upcoming anti-polio vaccination campaigns to curb polio virus transmission and outbreak.
He said parents and caregivers should rest assured that anti-polio vaccine was the safest vaccines. Vaccination of every child contributes to overall and sustained efforts to fail virus transmission and its eradication.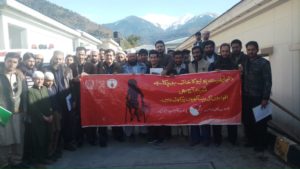 .
The health official said everyone should cooperate with polio workers when they knock on your door and ensure administering polio drops to your children.
He said anti-polio drops build immunity of your children against polio virus so save every child from paralysis even if it needs you to go to nearby health facility or center for vaccinating your children.
He so far in this year district Torghar reported seven polio cases, district Shangla reported one polio case in 2019 that rises polio cases to 64 during 2019.
He said extensive measures have been taken to revamp program operational and communication efforts and vaccinate missed children in recent couple of months.