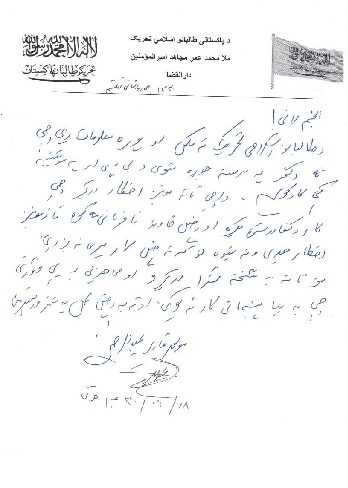 by Zaheer Khan
PESHAWAR: A social activist, Anjum Rani receives a death threats letter from a militant group( banned)Tehrik-e-Taliban Pakistan (TTP) in Peshawar on Saturday.
According to sources, Miss Anjum Rani worked with different non-governmental and government organizations such as Edhi Foundation, Northwest General Hospital & Research Centre, and Hayatabad Medical Complex Peshawar. Recently she worked as Admin and finance officer as well as a volunteer in health awareness, and education for girls and women projects with an NGO named (BEFARe) due to which she received death threatening letter on behalf of (banned)TTP.
Sources said, Rani has been forced to quit her job and volunteer efforts for the promotion of female activities by the banned armed group TTP.
Due to fear of being attacked she changed her cell number and moved to different places with her aunt as she had received threatening calls from unknown numbers, sources added.
The aggrieved social worker has now been facing problems from militants.
These NGO employees, working in crucial fields such as girls' education, health, and women's empowerment, are frequently denounced as 'Western' agents and have to go out in the field knowing that they have targets on their backs.
As a result, many social activists such as leading Pakistani human rights and social activist Sabeen Mehmud (2015) and polio workers including many more in different fields of life have been assassinated by militants or have sought the protection of different countries.
Working for an NGO and female empowerment in Khyber-Pakhtunkhwa and Tribal Areas is one of the most dangerous jobs in Pakistan.